Dr. Phyllis Zee, Chief of the Sleep Medicine at Northwestern Hospital, warned the audience at Horner Park on Wednesday, August 15, that we cheat sleep at our peril. Dr. Zee's excellent presentation was the first instance of C2ST's collaboration with the Chicago Park District in the "Science in the Parks" series. Watch the video here.
Dr. Zee explained that three scientists recently shared the Nobel Prize for Medicine for their work in the early 1980's identifying the genes and protein molecules that drive our twenty-four-hour biological clocks, often referred to as our "circadian rhythm." Every cell in our bodies has the clock mechanism, and all these clocks are coordinated by the master clock in our brains. The mechanism interacts with light and dark. It keeps us awake and productive (usually) during the day and early evening, and puts us to sleep at night to rejuvenate our systems for another day.
Most of us need seven to nine hours of sleep at night, although some of us can function well with as little as six. But if a person consistently gets less than six hours of sleep at night, they will function at the level of someone who is legally drunk. And they won't even know it. In fact, sleep-deprived individuals often think they're performing at the top of their game when, in fact, they're a danger to themselves and others.
Welcome to C2ST's blog, we welcome you to join the new interactive community of science enthusiasts by posting your comments on each article. To add your comments, simply click one of the social media buttons appearing after the blog article to sign in. If you do not already have a Disqus account, you will be prompted to send a verification email to confirm your account.  Once verified, you can go straight to commenting on any blogs you wish.
We also are encouraging people to send us blog articles for posting on our web site.  Articles should be no longer than 2,500 words, non-technical, and understandable to our STEM-inquisitive audience. Please also provide your name, address, educational background and current employment and any other biographical information that you believe is related to the subject of your article.  Send the materials to info@c2st.org and our editorial board will review.  Thank you.
---
Continue reading "Ask A Nobel Laureate Photographs Hot Off the Presses!"
Our first ever Networking Forum: The Public Education of Science was a huge success!
The format of this program was a departure from C²ST's normal programming. Instead of having a traditional lecture with Q&A, panelists and attendees spent about 25 minutes in the auditorium, receiving an overview of the topic. The group then moved into the atrium where each panelist was seated at a table, ready to take questions and continue the conversation.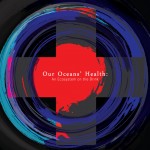 By Allen LaPointe, Vice President of Environmental Quality, John G. Shedd Aquarium
Ocean Acidification – carbon dioxide and its effect on Earth's oceans
Since the first Earth Day was celebrated forty years ago, the focus has been on awareness and environmental action. However, most attention in the past has focused on "terrestrial earth", even though most of the earth's surface is covered by water.
Continue reading "Oceans' Health: An Ecosystem on the Brink"
Five experts, knee-deep in dealing with the controversy that has become "Asian Carp," presented their research and views on April 6 at the Shedd Aquariums Phelps Auditorium.
In this venue, feet from living examples of the invasive species, the history of the Great Lakes water flows , the ecology, and policy perspectives of plans of action were discussed.
To put it into perspective, Duane Chapman of the U.S. Geological Survey (USGS) makes note that when the media refer to "Asian Carp," they are actually talking about the Big Head and Silver Carp species.  These are but two types of carp species, out of hundreds, that exist throughout the world.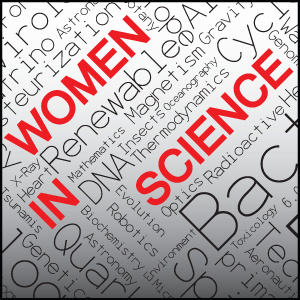 By University of Chicago Harris School of Public Policy's Angie Zeich and Carol Hendrickson
Gender Differences in the Workplace
The low number of women in science careers has historically been a problem that remains pervasive today.  Women still hold proportionally low academic science positions compared to men, and the shortage affects the private sector too, particularly engineering, computer science, and management.  Continue reading "Notes on Women in Science"