C2ST achieves its mission by hosting relevant, independent, and credible public STEM programs across all scientific fields at locations throughout Chicagoland. With nine out of ten program attendees' expectations fulfilled, our supporters agree that C2ST is accomplishing its mission of increasing the public's understanding of science and technology.
We are dedicated to providing a professional and inclusive environment for everyone, regardless of gender, gender identity and expression, sexual orientation, disability, physical appearance, body size, race, age, or religion. Please be respectful of diversity in individuals and in cultures at our events.
Miss an event? Anyone across the globe can access our STEM program library by visiting our YouTube channel, C2ST TV. Also be sure to follow us on Facebook, where we livestream many of our programs.
Check out below what programs we have planned and discover what we've hosted in the past.
Privacy Policy
As a guest of Chicago Council on Science and Technology (C2ST), you agree to be photographed, videotaped, or filmed and grant C2ST permission to put the finished footage/photography to any uses that it may deem proper including marketing, advertising (print, radio, and television) and PR-related activities.
We only have access to/collect information when you sign up for our programs or that you voluntarily give us via email or other direct contacts from you. We will not sell or rent this information to anyone. We will not share your information with any third party outside of our organization.
Filter Events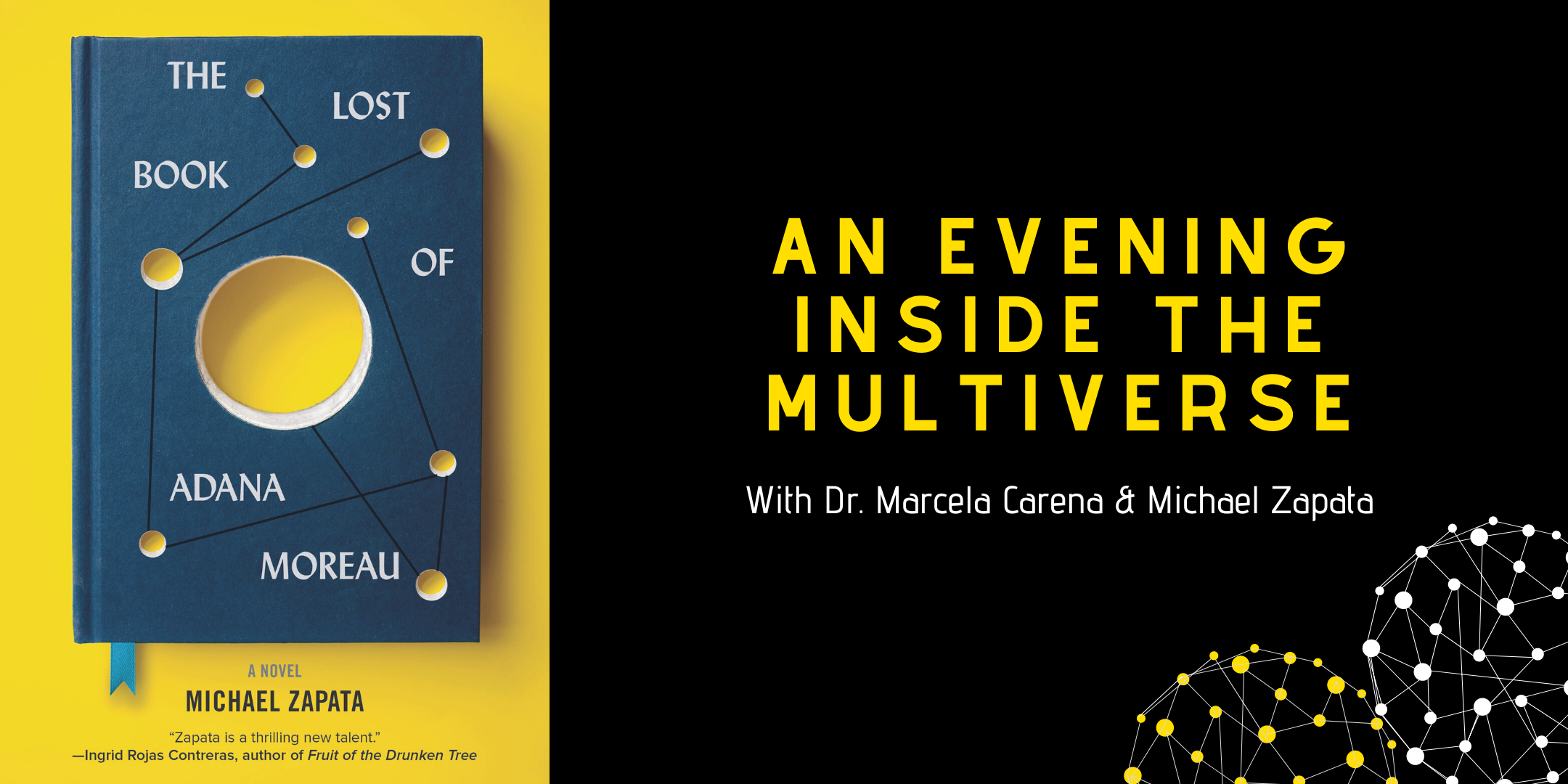 From the eighth-century The Book of the Thousand Nights and a Night to the twentieth-century stories of Jorge Luis Borges, literature has shown us the possibility of other selves, worlds, and even universes. The quantum revolution and recent discoveries in physics and astronomy point to the jaw-dropping idea that our universe may be only one of many universes constituting an infinitely large multiverse. In this talk, Dr. Marcela Carena and Michael Zapata will discuss various theories about parallel universes and how they impact the ways in which we think about science, literature, and our own lives. It's at once humbling and stirring to think that our own expansive and often hidden reality might be stranger than fiction.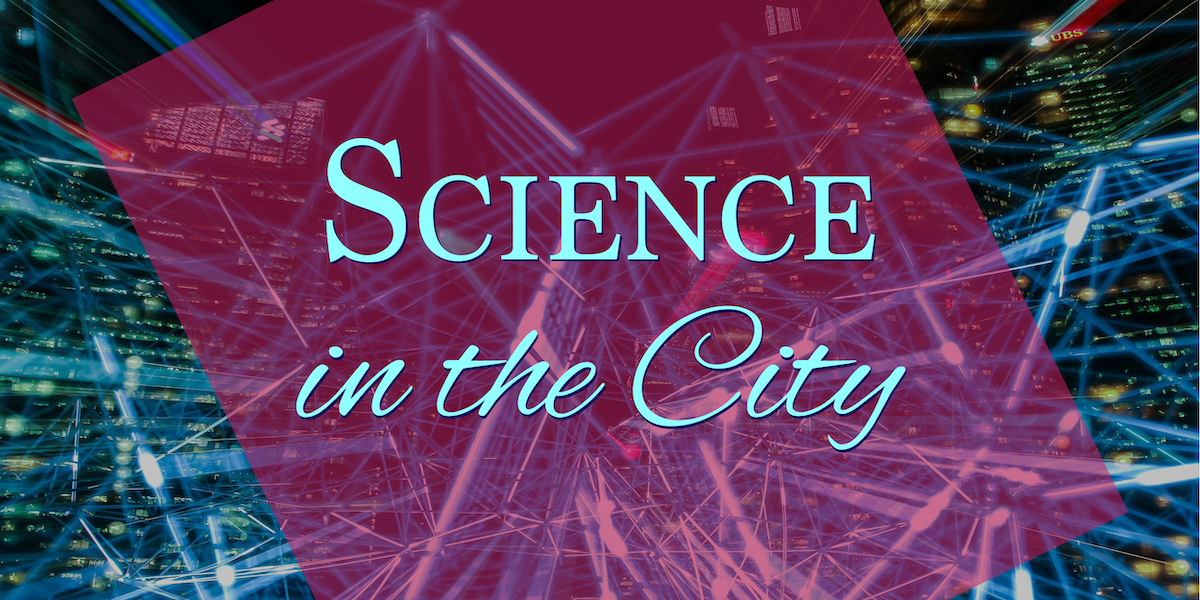 On Thursday, May 21st, the Chicago Council on Science and Technology (C2ST) will hold our largest fundraising event of 2020, the "Science in the City" gala. 
We hope you'll join us as we celebrate public STEM outreach with community members, academic and industry leaders, educators, and young professionals from across Chicagoland. This year we will be facilitating introductions between young and established professionals in different STEM fields, so you can be sure to meet someone new and learn a new perspective! Additionally, all guests can take a tour of the Simpson-Querrey Institute and win unique and priceless experiences through our auction items (like a private tour of the Gemstone Gallery and archives at the Field Museum!).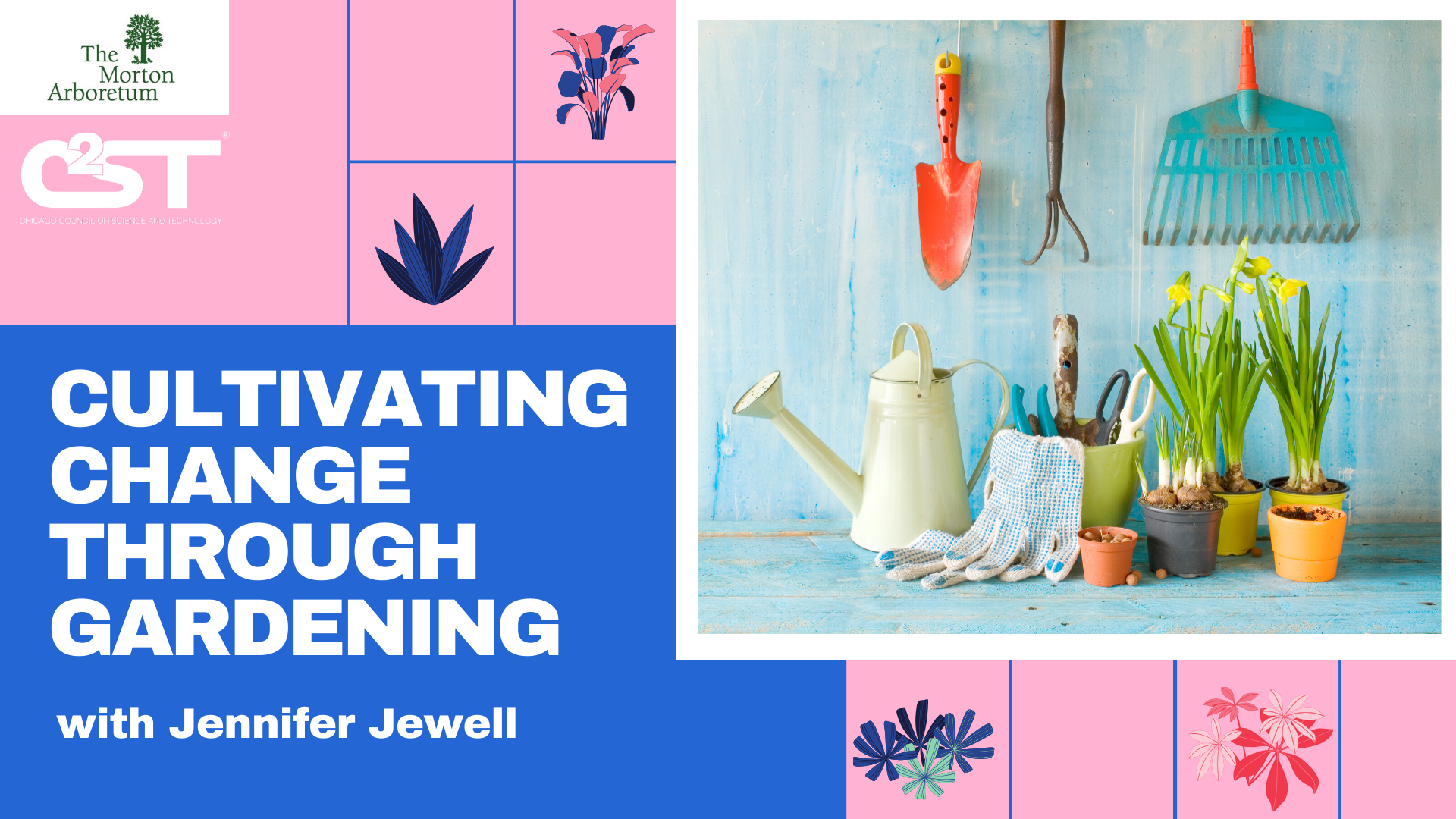 Join us for a conversation with Jennifer Jewell, creator and host of the award-winning public radio show and podcast, Cultivating Place, about women who are creating change in the world through careers in horticulture. Jennifer and an impressive panel of horticulture experts will explore big questions about how growing plants can shape and transform individuals, communities, and the environment. Read more…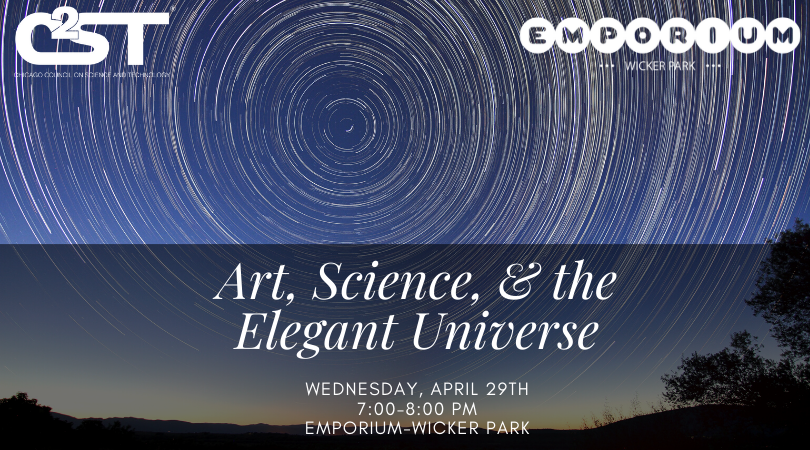 "Scientists and artists both thrive on uncertainty and a sense of adventure." These two ideas have inspired Lindsay Olson during her residency at Fermilab. Working with Fermilab scientists, like Dr. Kirsty Duffy, she created a body of work about the Standard Model, neutrino research, and the CMS experiment at CERN. Read more…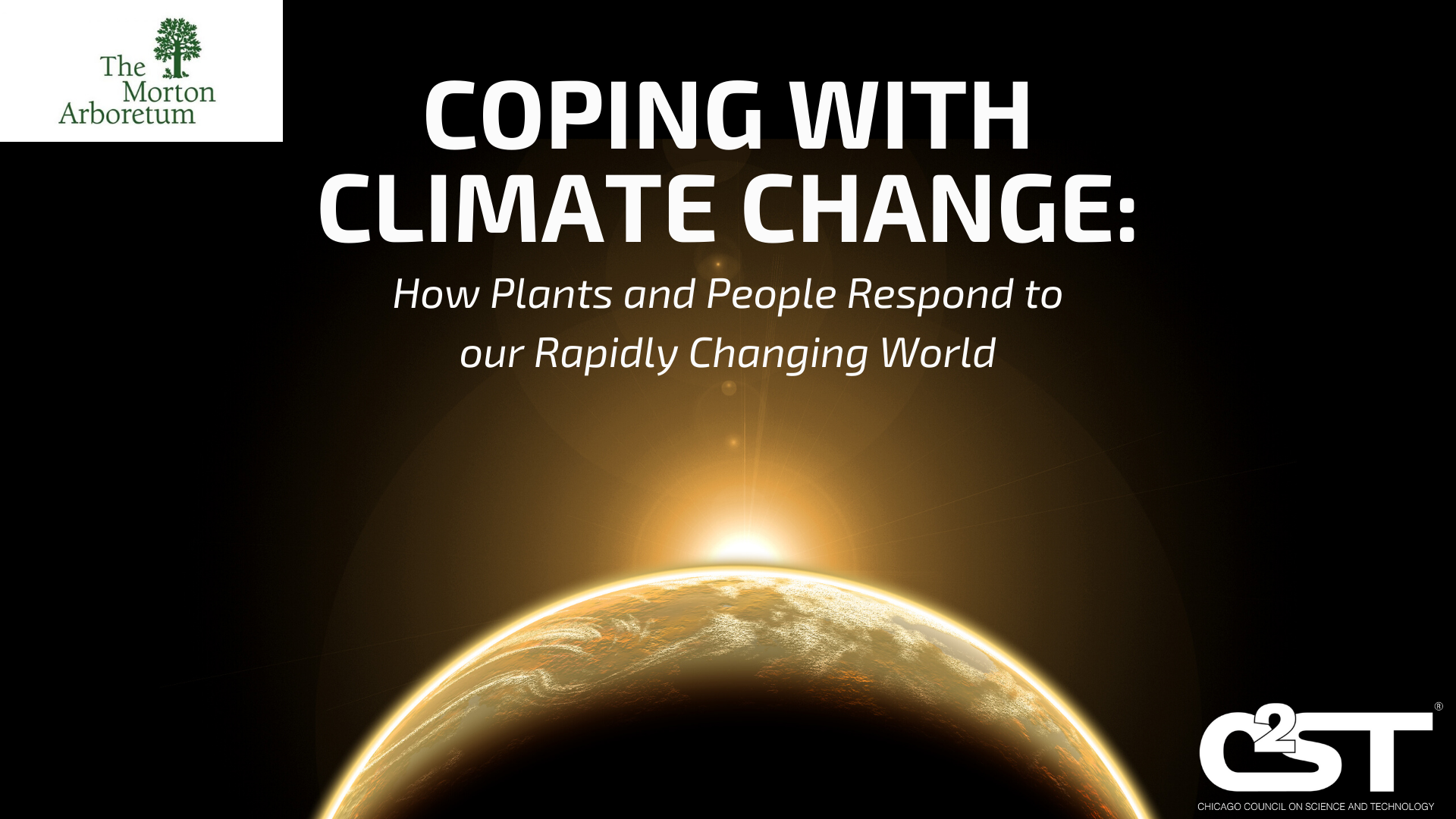 Can our forests cope with the impacts of climate change? Can human communities find hope and resilience to act and adapt? Grab a drink at the bar (one is included in the price of the program) and join us for an evening of science and inspiration with special guest Dr. Lauren Oakes, conservation scientist and author of In Search of the Canary Tree. Read more…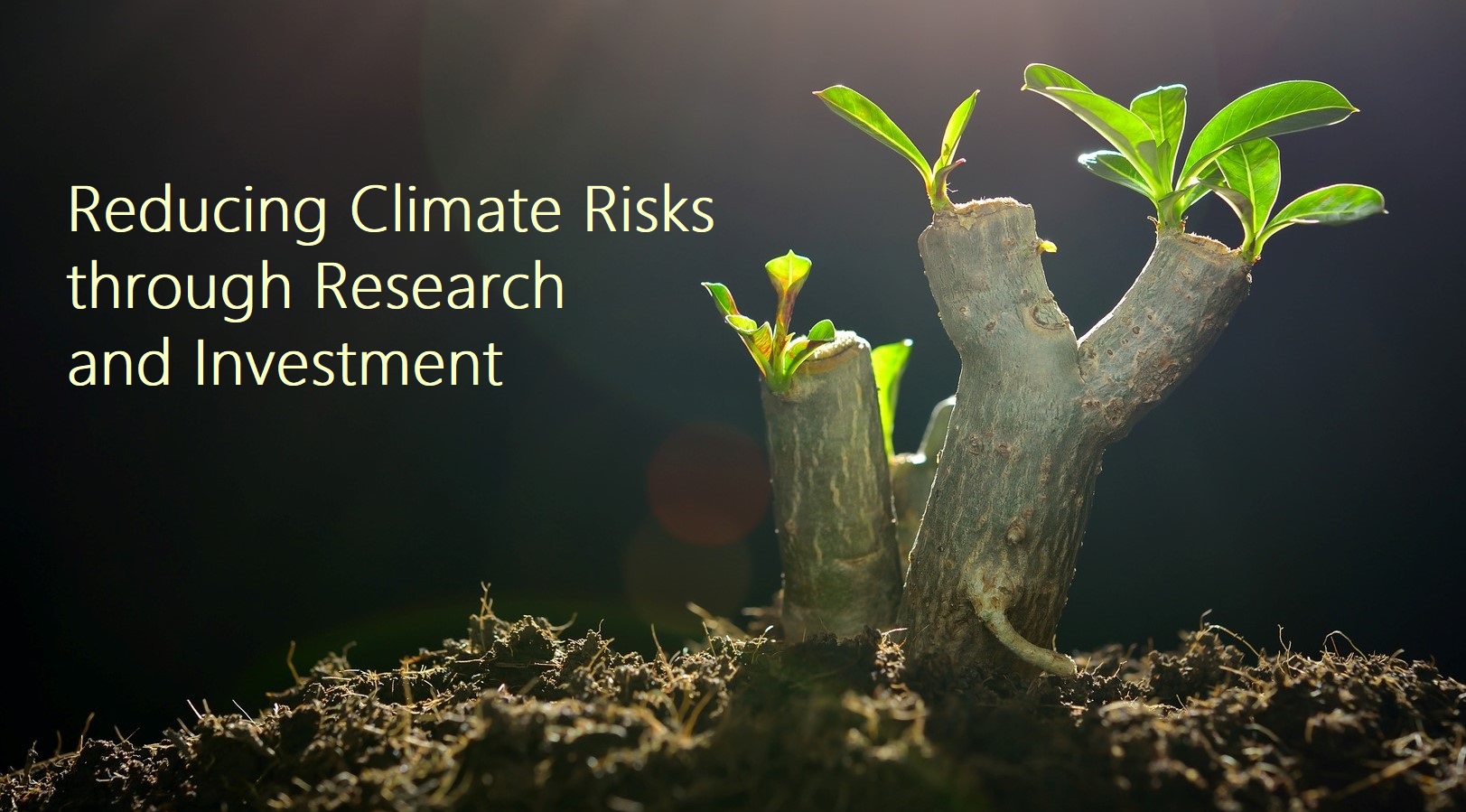 Climate change is increasingly recognized as one of the most serious challenges facing humanity in this century. Because climate change is largely driven by the use of carbon-emitting fossil fuels that are an integral part of the modern economy, solving the climate crisis will require rapid development and deployment of new energy sources and new methods of removing carbon from the atmosphere. Doing this will require major investments of risk capital. Furthermore, to be successful, any set of climate solutions must also be consistent with an economic transition that provides opportunities to workers and communities affected by the winding down of carbon-intensive industries and practices. The combined efforts of the academic and investment worlds will be critical to limiting the rise in Earth's temperature to a sustainable level.