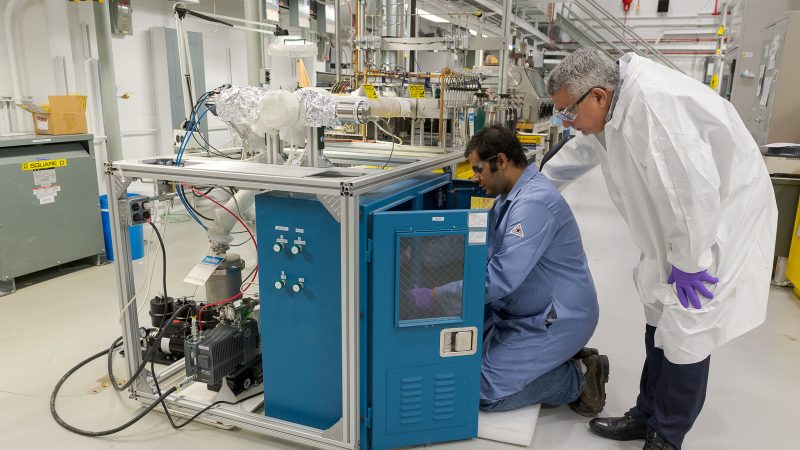 By JARED SAGOFF
Originally published at: https://www.anl.gov/article/argonne-discovery-offers-new-way-to-coat-nuclear-materials
Inside an operating nuclear reactor, the environment is extreme, as reactor components are exposed to a combination of intense radiation and heat as well as chemically reactive coolant. That's why, in order to operate reactors safely, scientists need to design their components with materials that can withstand these conditions.
Researchers at the U.S. Department of Energy's (DOE) Argonne National Laboratory have made a pivotal discovery by taking a technique originally developed for the semiconductor industry and using it as a way to coat nuclear materials. This technique, called atomic layer deposition (ALD), forms the basis of new methods to protect nuclear fuels and materials from direct exposure to the reactor's hostile environment.
"We are pioneering the use of ALD for nuclear applications," Argonne nuclear engineer Abdellatif Yacout.
Continue reading "Argonne discovery offers new way to coat nuclear materials"