The War Against COVID-19 Rages On In Chicago And Beyond
By Larry Adams, C2ST Volunteer
In the fight against the fast moving, fast evolving, and highly contagious coronavirus (COVID-19), public and private entities around the world are marshaling their resources to halt the disease. These activities are occurring even as the numbers of cases spike upwards.
Speaking March 24, Dr. Tedros Ghebreyesus, the World Health Organization's director general, said, "The pandemic is accelerating. It took 67 days from the first reported case to reach the first 100,000 cases, 11 days for the second 100,000 cases and just 4 days for the third 100,000 cases. You can see how the virus is accelerating."
In the U.S., the number of confirmed cases is nearing 50,000, but the WHO warns that the U.S. might become a new epicenter of the disease. In Illinois, the number of cases has topped 1,200.
"But we're not prisoners to statistics," the director general added, "We're not helpless bystanders. We can change the trajectory of this pandemic."
Locally, researchers are doing just that. Scientists are making inroads, learning more about the virus' structure, and developing drugs to combat the disease.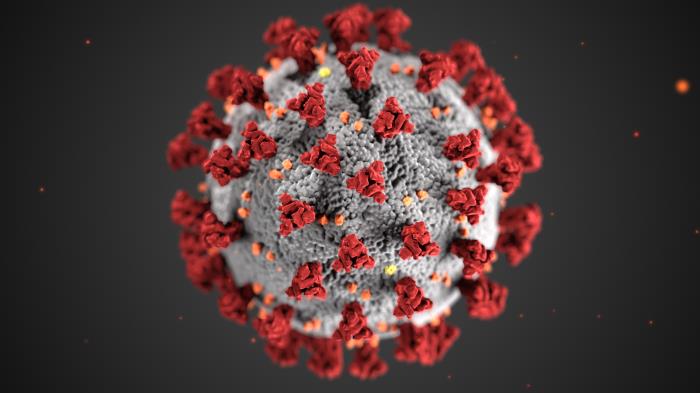 COVID-19 affects the lungs and is caused by the respiratory syndrome Coronavirus 2 (SARS-CoV-2). Currently, there are no antiviral drugs with proven efficacy or vaccines for its prevention. To infect a lung cell, the coronavirus targets a cell, inserts its genes and co-opts the cell's own genetics and begins to produce viral proteins. These proteins then reportedly create millions of new viruses, and are part of the evolutionary nature of the virus.
Researchers are working on a number of fronts including repurposing existing drugs that might block this cellular incursion as well as building on data gleaned during the 2010 outbreak of SARS.
Drugs that had been in development to treat the earlier SARS outbreak could now be developed and be effective against COVID-19, according to a team of scientists from the University of Chicago, Argonne National Laboratory, Northwestern University Feinberg School of Medicine, and the University of California.
The biochemists mapped the Nsp15 protein, a protein from the SARS-CoV-s virus, which is causing the Covid-19 outbreak. According to the group, Nsp15 is 89% identical to the protein from the earlier outbreak of SARS-CoV. Studies published in 2010 on SARS-CoV revealed that inhibition of Nsp15 slows viral replication. This suggests drugs designed to target Nsp15 could be developed and be effective against the current Covid-19.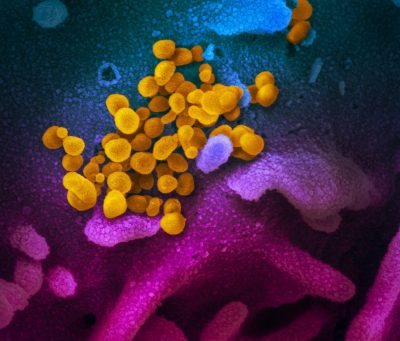 While the Nsp15 protein was investigated as a novel target for drug development in the fight against SARS, drugs were not developed because the epidemic ended on its own. During that research, inhibitors were identified but never developed into drugs. Now, researchers say that inhibitors developed for SARS could be tested against this protein.
In a separate report, researchers studying the SARS-Co-V-2 virus identified 29 genes that direct production of the viral proteins. They were looking at drugs that latch onto human proteins that the coronavirus seems to need to enter and replicate in human cells and might be able to fight off the virus' incursion.
The researchers identified 332 high-confidence SARS-CoV-2- human protein-protein interactions (PPIs), and were able to identify 67 druggable human proteins or host factors.
The study, which is preliminary and has not been peer reviewed, pointed to 69 drugs and experimental compounds that may be effective in treating the coronavirus, including drugs already approved by the FDA to treat other diseases such as cancer, Parkinson's disease, HIV, Type 2 diabetes, and more.
Locally, drug manufacturer AbbVie is working to repurpose its HIV medicine, Kaletra/Aluvia (lopinavir/ritonavir), to determine its efficacy in the treatment of COVID-19. In January, the company sent samples of the drug to Chinese researchers for testing, and is also working with European health authorities and the U.S. Food and Drug Administration, Centers for Disease Control and Prevention, National Institutes of Health and Biomedical Advanced Research and Development Authority to coordinate efforts to determine antiviral activity as well as efficacy and safety of lopinavir/ritonavir against COVID-19.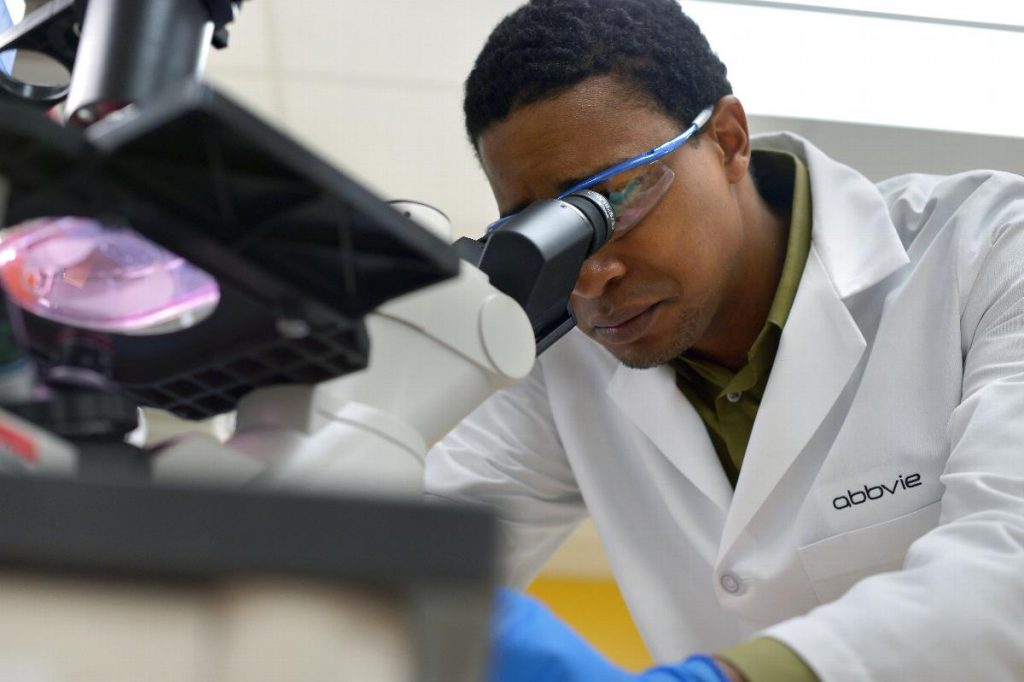 In addition, Illinois manufacturers are working to repurpose existing manufacturing technologies especially in terms of producing personal protection equipment to be used by health care workers and first responders. We will be documenting some of these activities in upcoming blog posts.
Working to fight Covid 19? Let us know about it at info@c2ct.org!
Sources: