Stigma Vs Facts: The Reality of Monkeypox
By Rowan Obach, C2ST Intern, Loyola University
On July 23rd, the World Health Organization (WHO) declared the spread of the monkeypox virus to be a global health emergency. The media is erupting with stories and information regarding the disease, but how dangerous is monkeypox really?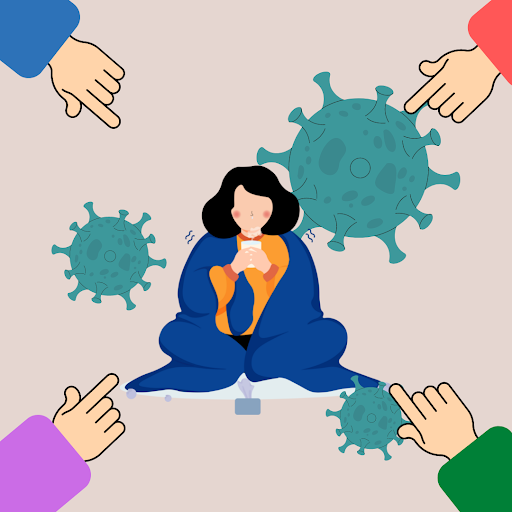 Despite the sensationalism of monkeypox in the media, this is not the first time the virus has spread significantly. Previous research shows that the origins of monkeypox date back to the 1970s in Africa. The last large outbreak of the disease occurred in November of 2017 in West Africa with 146 suspected cases. According to researchers, the outbreak was linked to a contact event between a neighborhood monkey and a 4-year-old child in southeast Nigeria. The monkey had no previous signs of illness. A national prevention procedure was implemented to contain the virus. Human-to-human contact was suspected as three separate groups of people who were related and lived together began to spread the disease. 
The disease itself is classified by WHO as a zoonosis: a disease transmitted from animals to humans. Smallpox and chickenpox are other examples of zoonosis. Initially thought to be a sexually transmitted disease by media outlets, global health researchers now conclude that the disease can be spread through skin-to-skin contact, bodily fluids, or through surfaces (like cloth or linens) exposed to monkeypox rashes.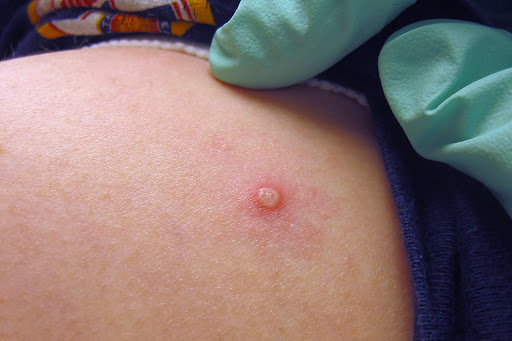 Monkeypox is a very serious health issue, but there may be some hope for those in fear of another COVID-esque lockdown. The strain currently circulating is not typically fatal. Previous research has shown that those vaccinated against smallpox may have some degree of protection against monkeypox. The symptoms are relatively similar between the two diseases; feverish, fatigue, itchy/painful rashes, and skin lesions. While symptoms may be visually unappealing, there is a high recovery rate from the current strain of the disease. 
The disease is currently clouded by a variety of stigmatizing messages from the media, which have targeted specific groups of people. In Western media outlets, there has been a disproportionate use of photos with Black arms and faces displaying the rashes caused by monkeypox, despite the disease being reported in over 30 countries over the past year. Dr. Madhu Pai, a professor of epidemiology and global health at McGill University, cited similar instances of media bias regarding the racial reporting of other diseases like Ebola and COVID-19. 
Similarly, bisexual and gay men were initially stigmatized as primary targets for the disease which was later proven false by lab-based research. A similar instance of this occurred during the AIDS crisis in 1980 when gay men were shamed for sexual intercourse and subject to homophobia because of the stigma surrounding the disease. While stereotyping diseases can be socially ostracizing for demographic groups of individuals, disease reporting and public health is a very multifaceted field. Epidemiologists, or disease researchers, have the duty to inform the public about immediate findings related to outbreaks, and further research can correct or prove initial findings. But as science and technology continue to evolve, it is important to consider the long-term social impacts of scientific reporting, especially in the media. 
Easy prevention measures are to avoid individuals who have potentially been exposed to the disease and to consistently wash your hands. According to an opinion piece on NPR, affected countries don't need to adapt new measures to fight the spread of monkeypox. "Africa has the expertise to prevent, detect and respond to infectious disease outbreaks. We do this routinely, including for monkeypox", said Ifedayo Adetifa, director-general of the Nigeria Centre for Disease Control. As long as individuals continue to wash their hands and remain vigilant, health researchers reassure that the outbreak can be successfully managed. 
Sources