Happy Holidays from C2ST!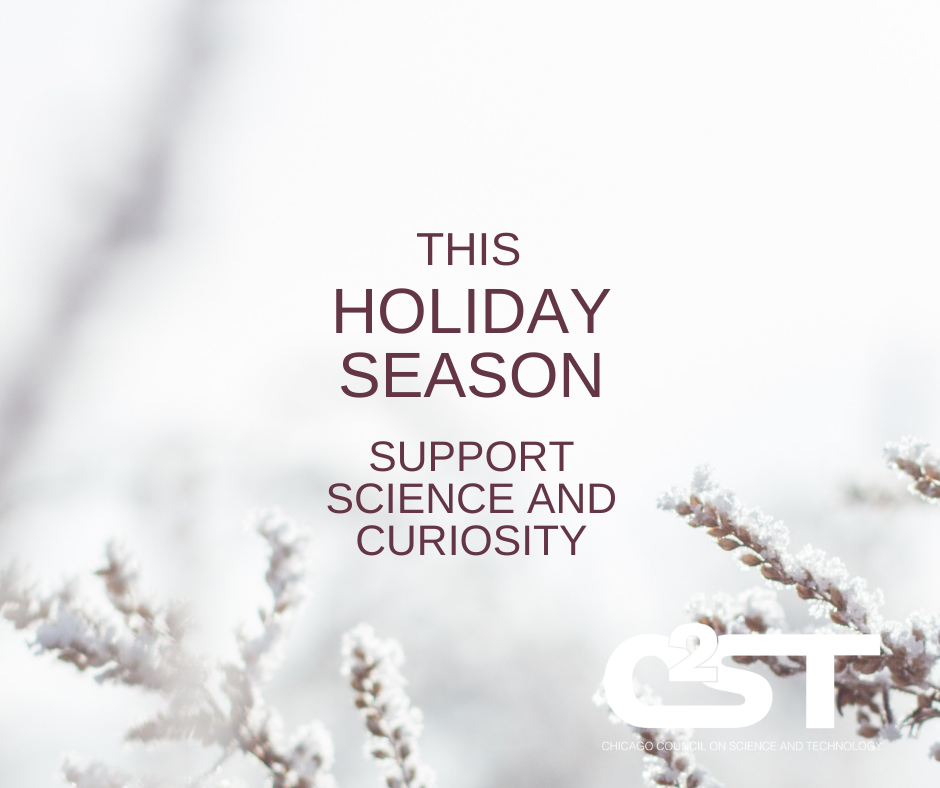 Thank you to all of the science enthusiasts from Chicagoland and beyond!
We hope you and your loved ones are staying warm and enjoying festivities as the temperatures drop across the city.  
With the holiday season upon us, will you help provide low-cost STEM education? By contributing to the Chicago Council on Science and Technology, you will be directly responsible for new and exciting programming on a variety of important topics. 
By making a tax-deductible donation to our organization, you are directly aiding us in spreading open and accessible science and technology education to the Chicago community and beyond!
Give today and help spread STEM cheer.