C2ST achieves its mission by hosting relevant, independent, and credible public STEM programs across all scientific fields at locations throughout Chicagoland. With nine out of ten program attendees' expectations fulfilled, our supporters agree that C2ST is accomplishing its mission of increasing the public's understanding of science and technology.
We are dedicated to providing a professional and inclusive environment for everyone, regardless of gender, gender identity and expression, sexual orientation, disability, physical appearance, body size, race, age, or religion. Please be respectful of diversity in individuals and in cultures at our events.
Miss an event? Anyone across the globe can access our STEM program library by visiting our YouTube channel, C2ST TV. Also be sure to follow us on Facebook, where we livestream many of our programs.
Check out below what programs we have planned and discover what we've hosted in the past.
Privacy Policy
As a guest of Chicago Council on Science and Technology (C2ST), you agree to be photographed, videotaped, or filmed and grant C2ST permission to put the finished footage/photography to any uses that it may deem proper including marketing, advertising (print, radio, and television) and PR-related activities.
We only have access to/collect information when you sign up for our programs or that you voluntarily give us via email or other direct contacts from you. We will not sell or rent this information to anyone. We will not share your information with any third party outside of our organization.
Filter Events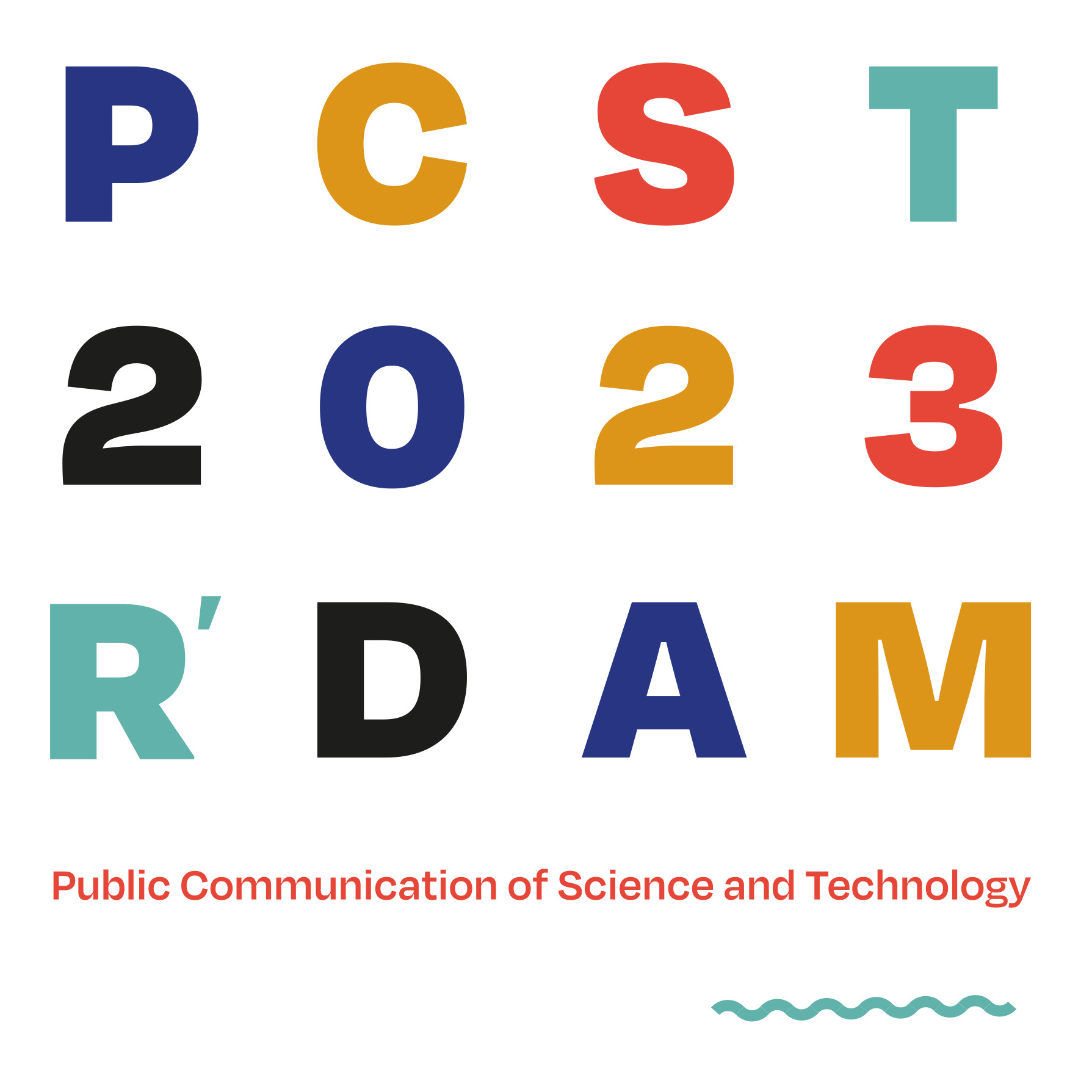 April 11, 2023

Rotterdam, The Netherlands

C2ST's proposal to showcase our Science Communication Internship at the PCST conference in Rotterdam, The Netherlands, has been accepted!
The main theme of PCST 2023 is 'Creating Common Ground.' This theme signifies the role and value of science communication as boundary work that connects scientists, engineers, policymakers, business leaders, and citizens.
Creating common ground entails the idea of a broad perspective on science communication research and its practices. This aligns with the ongoing discovery of the science communication domain. One might view science communication as a social network of connected professionals and the public, collaboration between research and practices, which all together steers science and technology development and vice versa.
The PCST Network has brought together practitioners, educators, and researchers in science communication at its series of conferences, starting in 1989. Previous conferences have occurred in South Korea, Brazil, Australia, and many other countries. PCST-2023 puts into practice what we preach: the hosts are a Dutch consortium of science communication professionals, both practice- and research-based.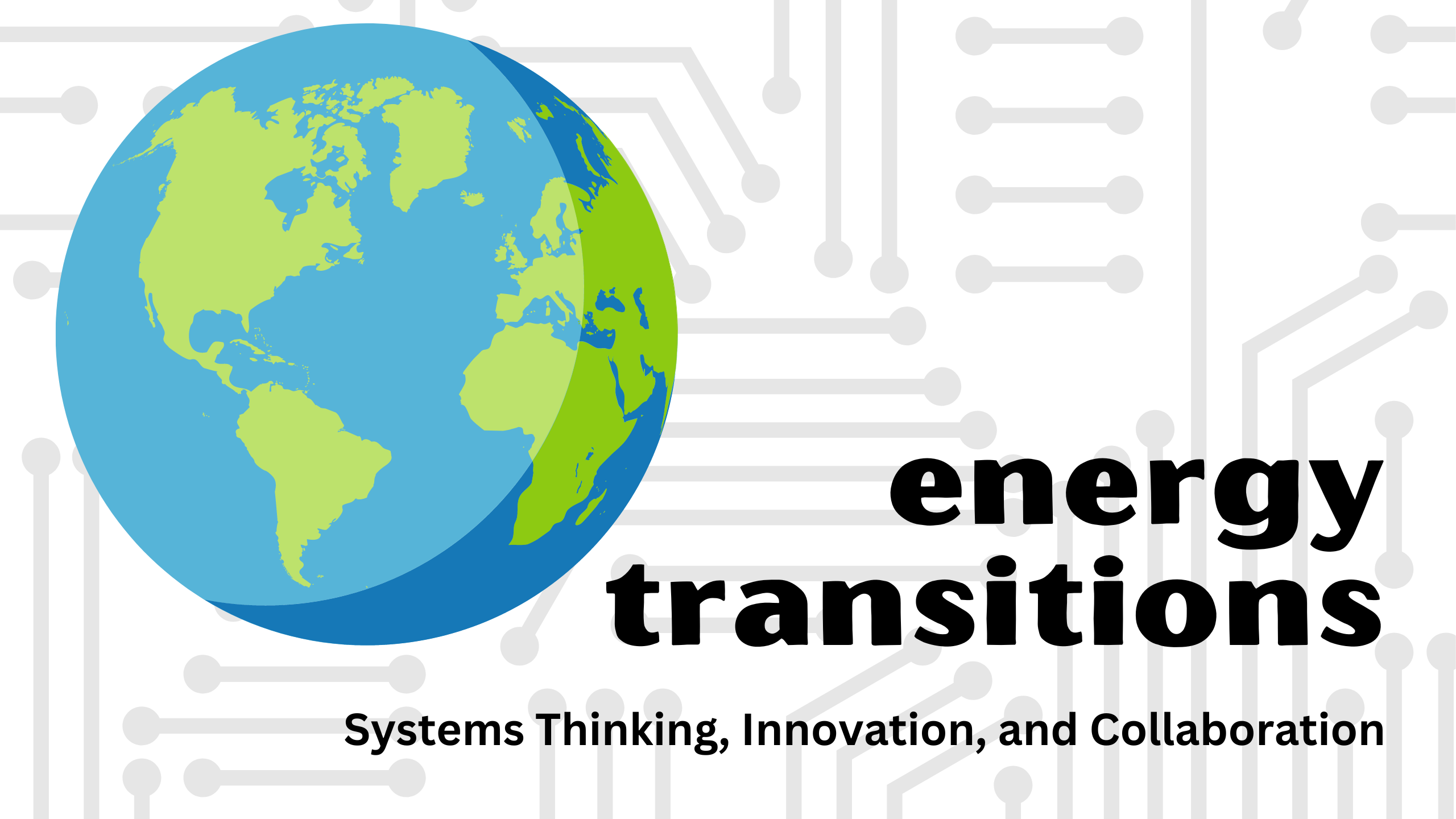 This hybrid program is part of the IIT Distinguished Lectureship Series. Presented by Chicago Council on Science and Technology, IIT Wanger Institute for Sustainable Energy Research (WISER), and Armour College of Engineering Departments of: 
Chemical and Biological Engineering; 

Civil and Architectural Engineering; 

Electrical and Computer Engineering;

Mechanical, Materials, and Aerospace Engineering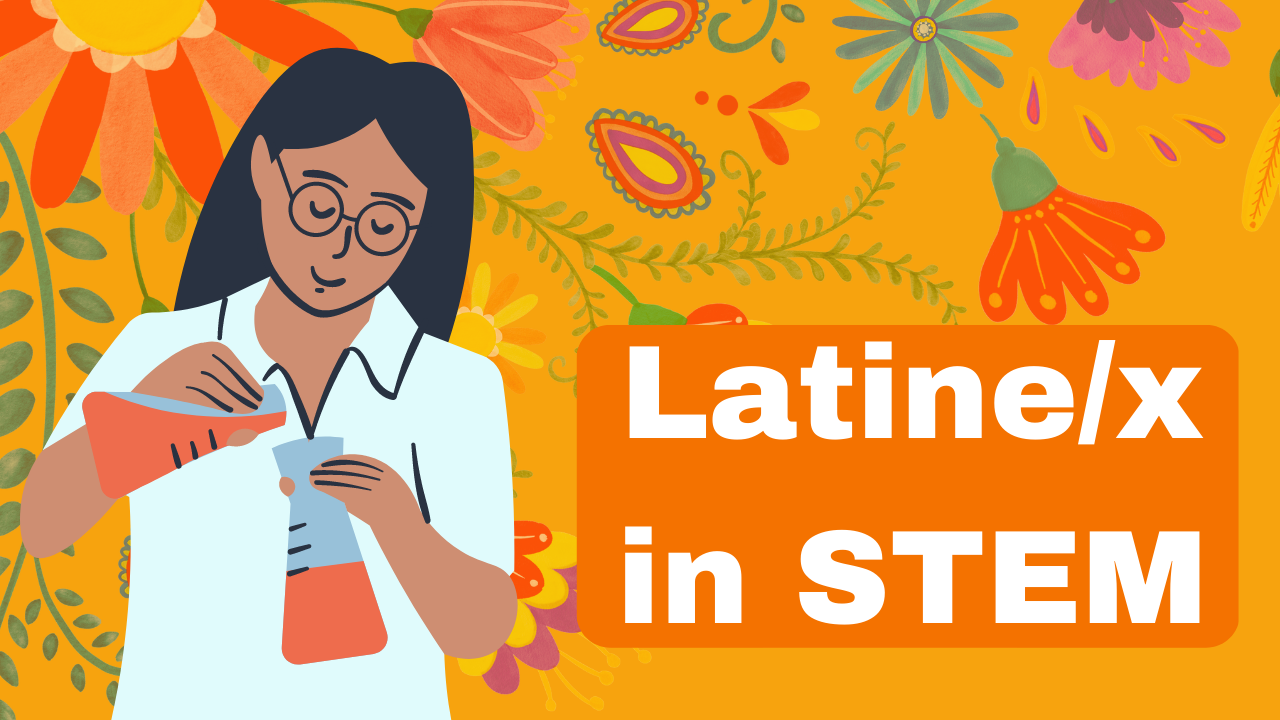 Join us as we continue the conversation about what it means to navigate the STEM landscape as a Latine person and how we can move forward with the barriers that exist in mind. Our expert will share their lived experiences and career path within the Tech and biotech industry!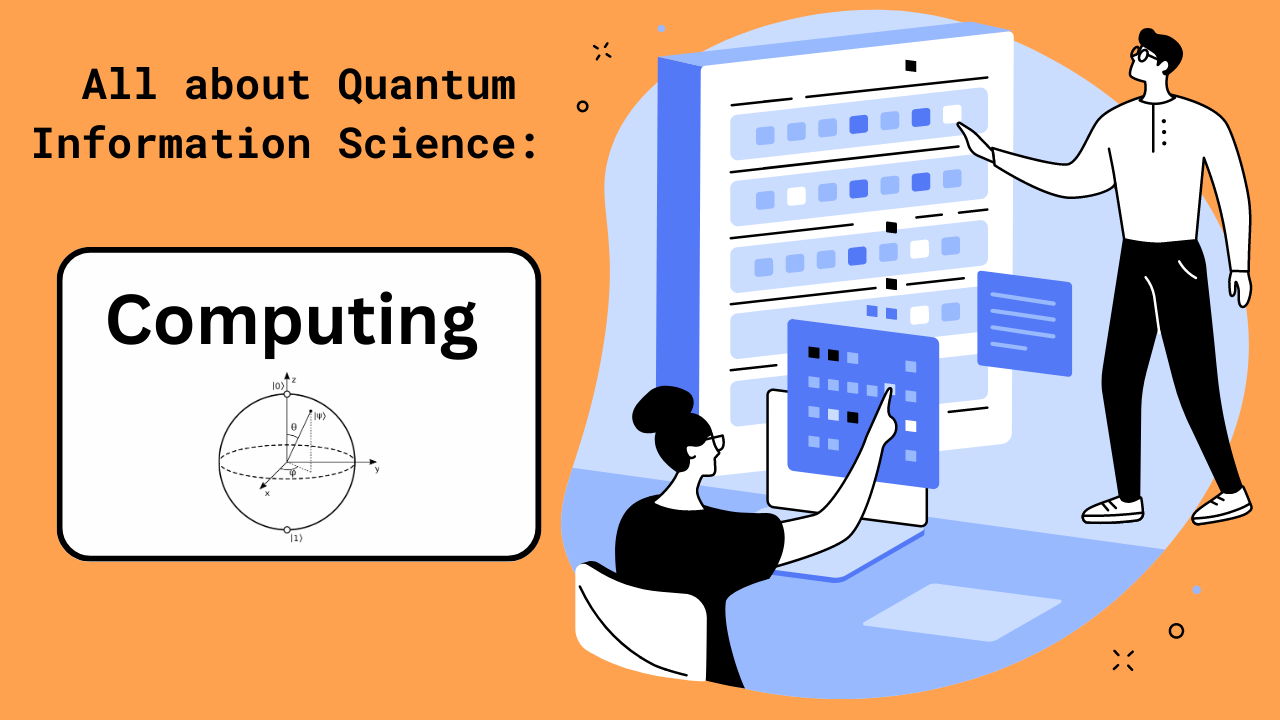 When you hear the word "quantum," does your mind jump immediately to science fiction? Well, our everyday reality is quickly catching up to what was make-believe! Quantum information science studies matter and energy at the most basic level. Researchers in the field aim to uncover the properties and behaviors of the very building blocks of nature.
Quantum information science (QIS) is an emerging field that spans computation, communication, precision measurement, and fundamental quantum mechanics. Quantum discoveries have been incorporated into our foundational understanding of materials, chemistry, biology, and astronomy. QIS is viewed through three main areas:
Quantum Computing
Quantum Communication
Quantum Sensing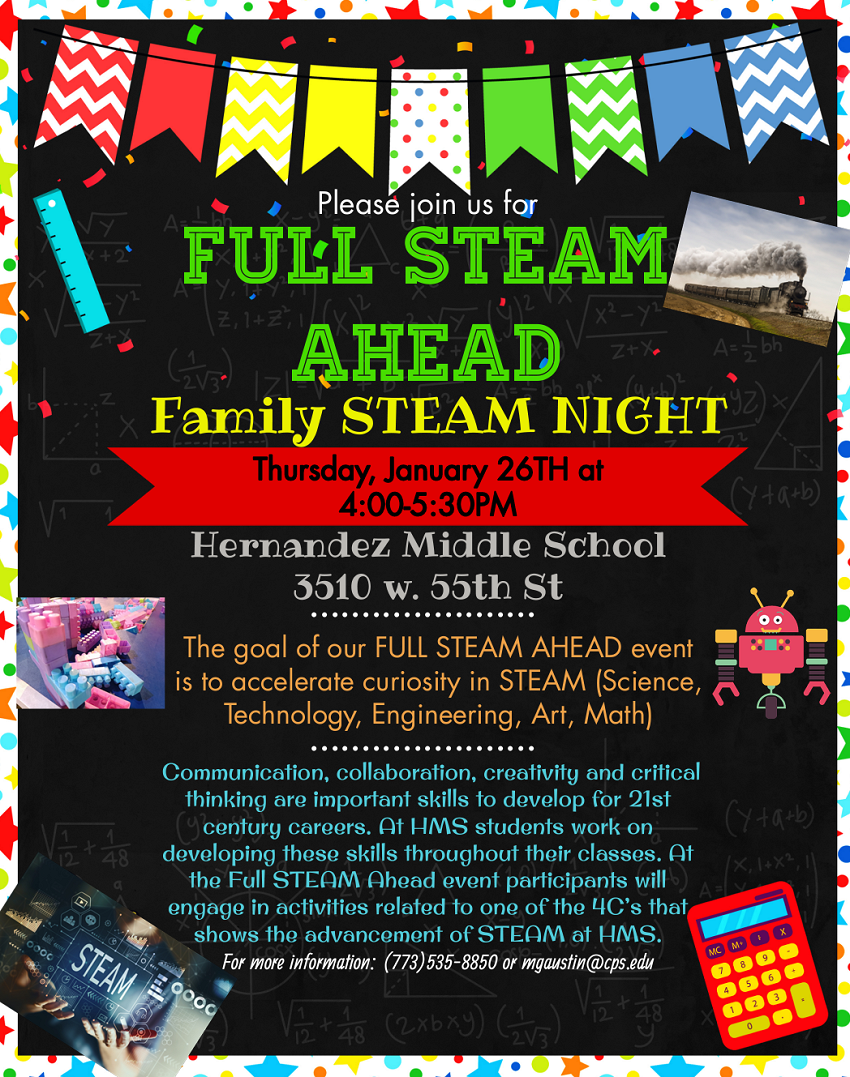 The goal of our 'full STEAM ahead' event is to ignite curiosity in STEM and the Arts.
Communication, collaboration, creativity, and critical thinking are important skills to develop for 21st-century careers. At Hernandez Middle School (HMS), all students work on developing these skills throughout their classes. At the STEAM event, participants will engage in activities related to one of the 5C's that shows connections between STEM and the Arts. Possible sessions include: visualizing sound via an oscilloscope, creating your own phonograph, and sensing interference patterns via sound.
*This event is closed to the general public and is only open to HMS families. If you'd like to volunteer and get involved, please click the link above!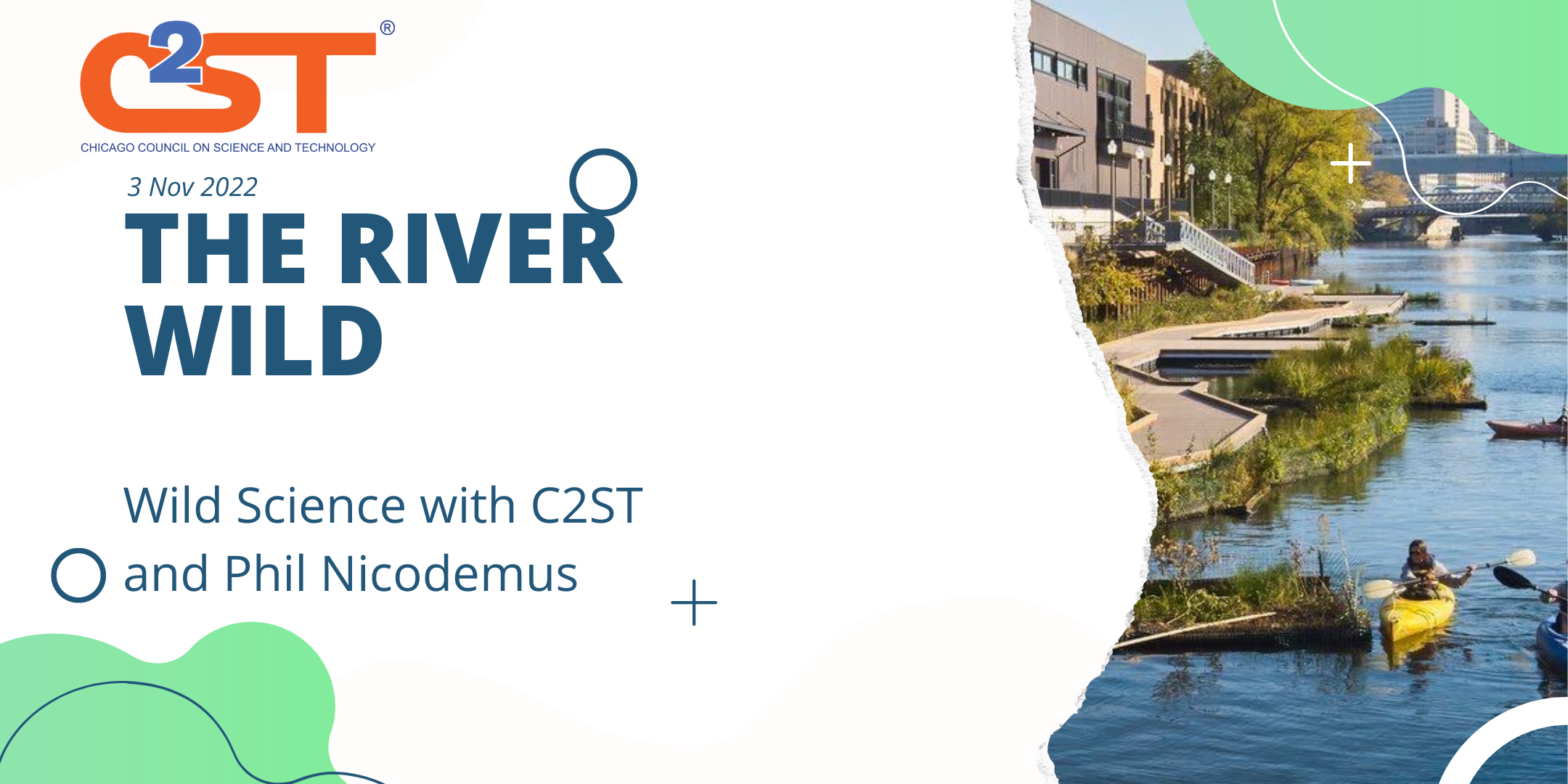 A night of wild conservation science while imbibing on Burning Bush Brewery craft brews and nomming on delicious eats in support of C2ST.
Join us for Science, Brews, and Food!
Come check out one of Chicago's most well-known breweries and mingle with other STEM enthusiasts and professionals! In between beers, snacks and networking hear from Phil Nicodemus, who has been working on Chicago's Wild Mile.
Additionally, C2ST will be hosting this year's Hidden No More Delegation from WorldChicago,  which features female leaders representing various scientific disciplines from around the world.