C2ST achieves its mission by hosting relevant, independent, and credible public STEM programs across all scientific fields at locations throughout Chicagoland. With nine out of ten program attendees' expectations fulfilled, our supporters agree that C2ST is accomplishing its mission of increasing the public's understanding of science and technology.
We are dedicated to providing a professional and inclusive environment for everyone, regardless of gender, gender identity and expression, sexual orientation, disability, physical appearance, body size, race, age, or religion. Please be respectful of diversity in individuals and in cultures at our events.
Miss an event? Anyone across the globe can access our STEM program library by visiting our YouTube channel, C2ST TV. Also be sure to follow us on Facebook, where we livestream many of our programs.
Check out below what programs we have planned and discover what we've hosted in the past.
Privacy Policy
As a guest of Chicago Council on Science and Technology (C2ST), you agree to be photographed, videotaped, or filmed and grant C2ST permission to put the finished footage/photography to any uses that it may deem proper including marketing, advertising (print, radio, and television) and PR-related activities.
We only have access to/collect information when you sign up for our programs or that you voluntarily give us via email or other direct contacts from you. We will not sell or rent this information to anyone. We will not share your information with any third party outside of our organization.
Filter Events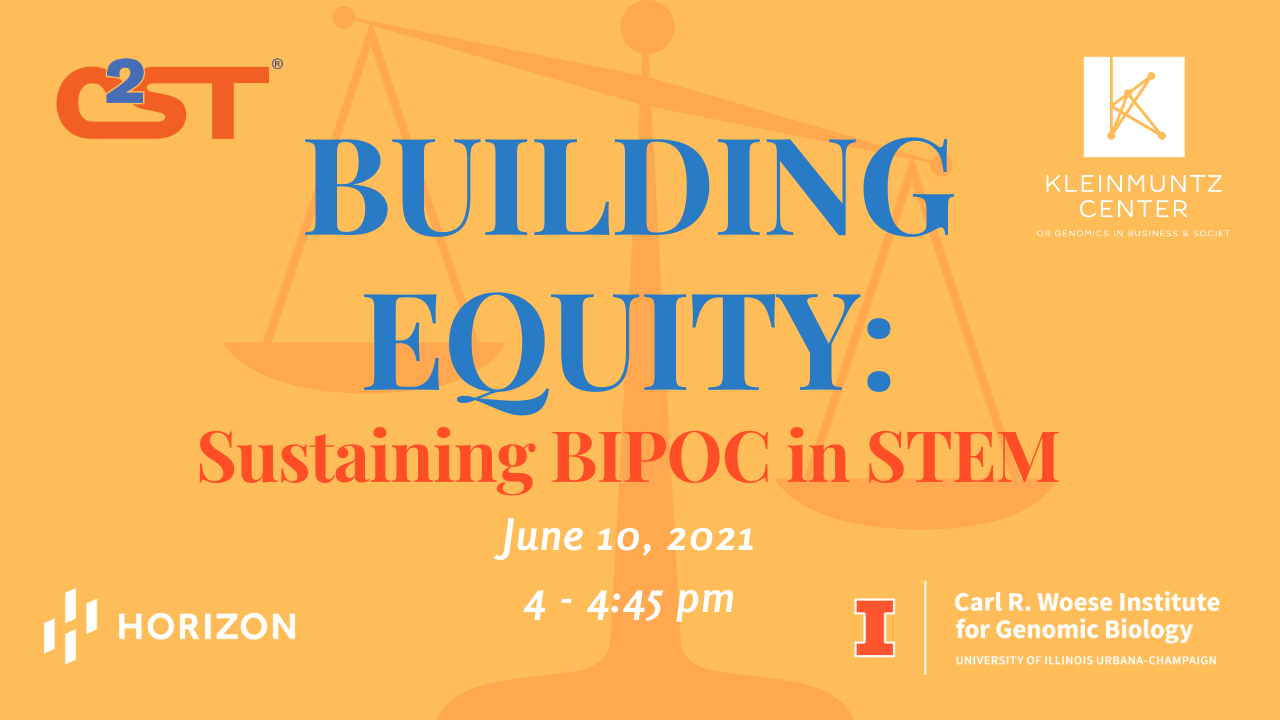 June 10, 2021
4:00 pm – 4:45 pm

Facebook Live and C2ST YouTube TV

Program Series:
Science and Society
Dr. Ruby Mendenhall and three rising Class of 2021 Seniors, Tolulope Adejuyigbe, Roaa Marei, and Nilah Marshall join C2ST to discuss how non-white STEM students experience racism in college and beyond. Dr. Mendenhall will detail how racial microaggressions affect BIPOC (Black, Indigenous, and People of Color) students' health and sense of belonging in STEM. The students will also serve as guest moderators and hosts. Read more…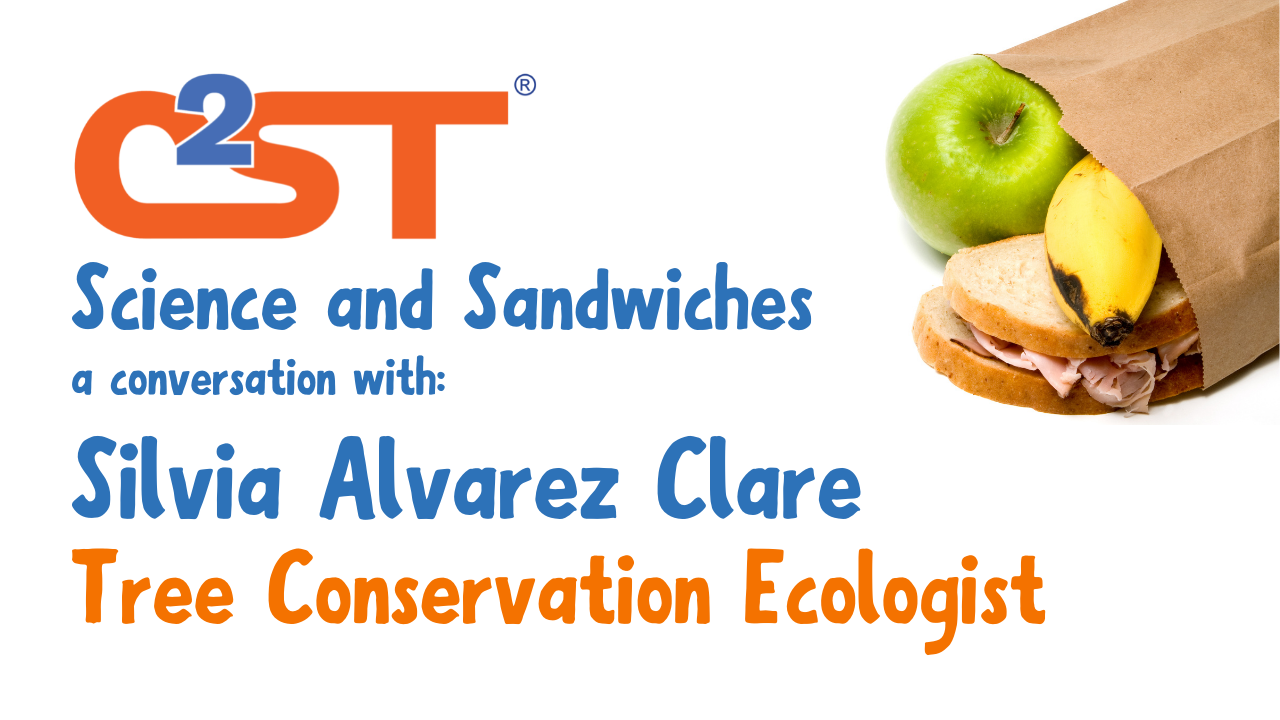 Join C2ST and Dr. Silvia Alvarez Clare for our monthly Science and Sandwiches Program! On the first Friday of every month, we sit down with an expert during the lunch hour to chat about life, science, careers, a day on the job, and whatever else you're interested in learning about them–within reason, anyways.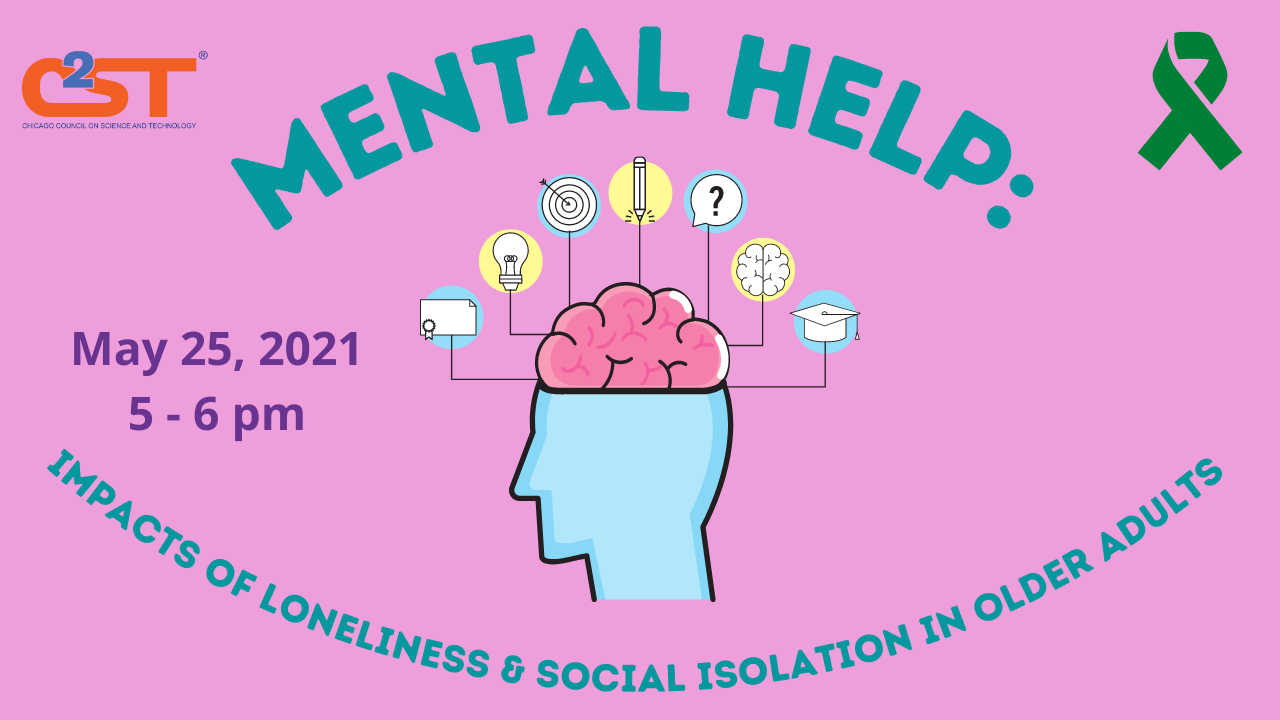 Dr. Cynthia Boyd (John Hopkins), Dr. Tracy Lustig (The National Academies of Sciences, Engineering, and Medicine), and Dr. Carla Perissinotto (UCSF) will overview the mental health impacts of social isolation and loneliness in older adults. These senior experts will also offer strategies from an individual to a population health level to mitigate the impacts.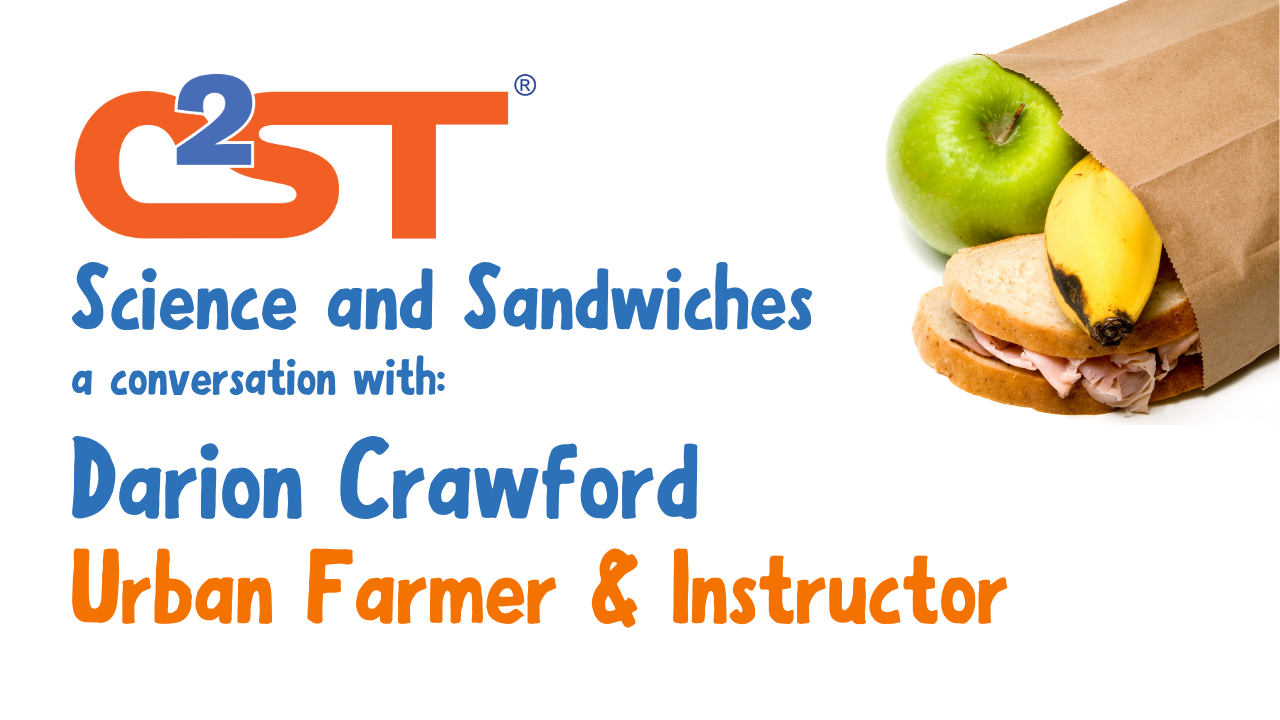 Join C2ST and Darion Crawford for our monthly Science and Sandwiches Program! On the first Friday of every month, we will be sitting down with an expert during the lunch hour to chat about life, about science, careers, a day on the job, and whatever else you're interested in learning about them–within reason, anyways. Read more…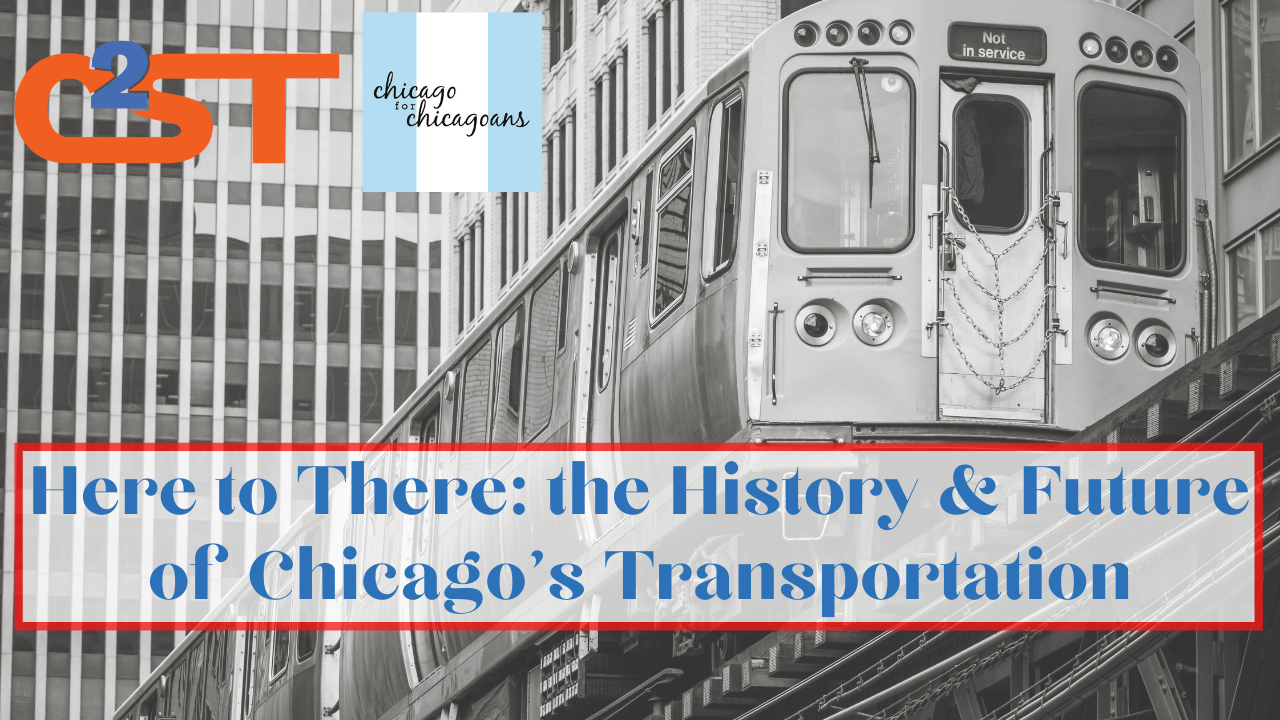 Chicago has a rich history of public transportation, from its early days as a railway hub and as a shipping center thanks to its connection to the Great Lakes region and the Atlantic Ocean.  Read more…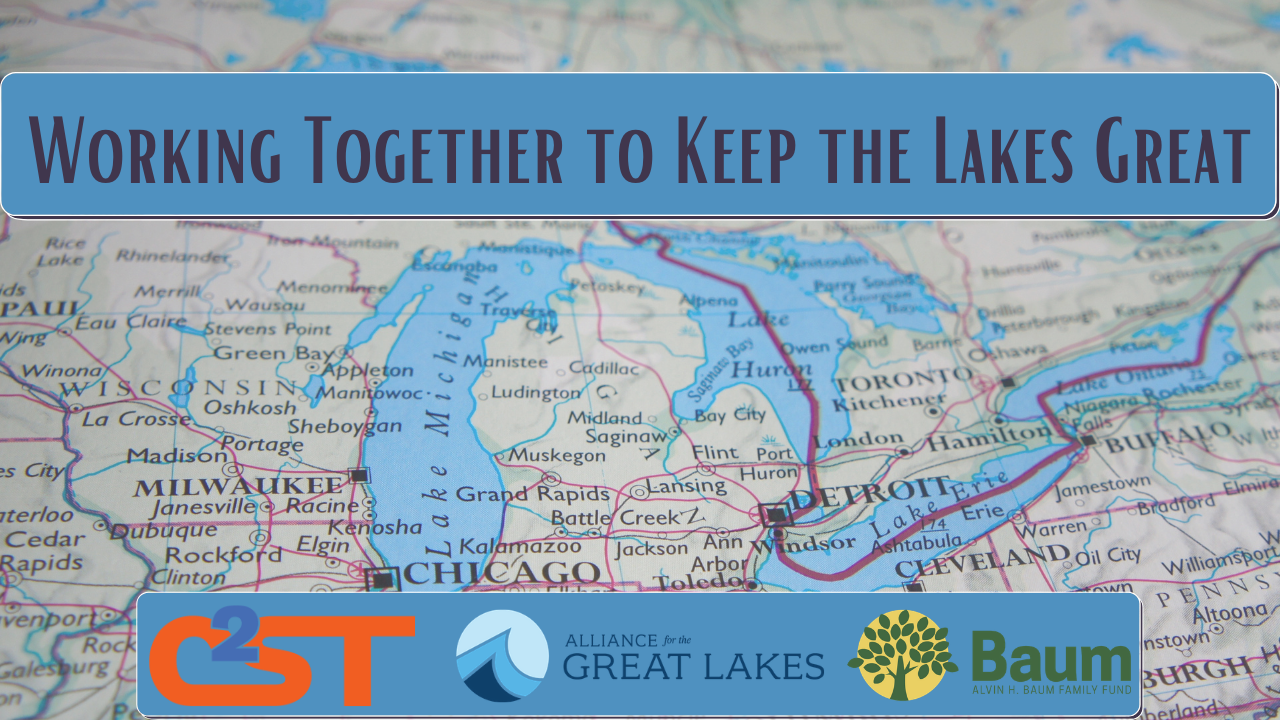 Here's a trivia question: what contains 20% of the world's surface freshwater, claims the world's largest freshwater sand dune, provides water for more than 40 million people, and may harbor a 'Nessie-like' monster of its own? Perhaps you correctly guessed it is the Great Lakes! One of the world's most important freshwater resources. Tune-in to hear from Alliance for the Great Lakes staff who are working hard to preserve those resources for all of us. Read more…