C2ST achieves its mission by hosting relevant, independent, and credible public STEM programs across all scientific fields at locations throughout Chicagoland. With nine out of ten program attendees' expectations fulfilled, our supporters agree that C2ST is accomplishing its mission of increasing the public's understanding of science and technology.
We are dedicated to providing a professional and inclusive environment for everyone, regardless of gender, gender identity and expression, sexual orientation, disability, physical appearance, body size, race, age, or religion. Please be respectful of diversity in individuals and in cultures at our events.
Miss an event? Anyone across the globe can access our STEM program library by visiting our YouTube channel, C2ST TV. Also be sure to follow us on Facebook, where we livestream many of our programs.
Check out below what programs we have planned and discover what we've hosted in the past.
Privacy Policy
As a guest of Chicago Council on Science and Technology (C2ST), you agree to be photographed, videotaped, or filmed and grant C2ST permission to put the finished footage/photography to any uses that it may deem proper including marketing, advertising (print, radio, and television) and PR-related activities.
We only have access to/collect information when you sign up for our programs or that you voluntarily give us via email or other direct contacts from you. We will not sell or rent this information to anyone. We will not share your information with any third party outside of our organization.
Filter Events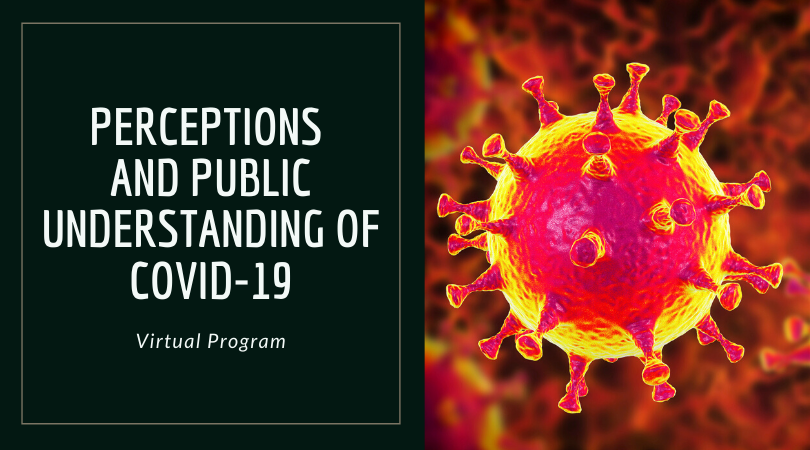 April 7, 2020
4:00 pm – 5:00 pm

Virtual - Tune into C2ST's Facebook Live

Program Series:
Health and Wellness
Coronavirus Disease 2019 (COVID-19) has brought the world to a standstill over the last months, weeks, and days. As fear and panic increase among members of the public, it is more important than ever that accurate information about this novel virus reaches the concerned public. To assist in this important endeavor to ensure accurate information from valid, qualified authorities on COVID-19 reaches the public, the Chicago Council on Science and Technology will host a series of free online lectures with Q&A segments. Hear from and ask questions of Chicago's esteemed researchers who are on the frontlines of COVID-19 research on topics ranging from vaccines to viral biology to social implications. As always, we are here to provide scientifically accurate information and make it accessible to all.  Read more…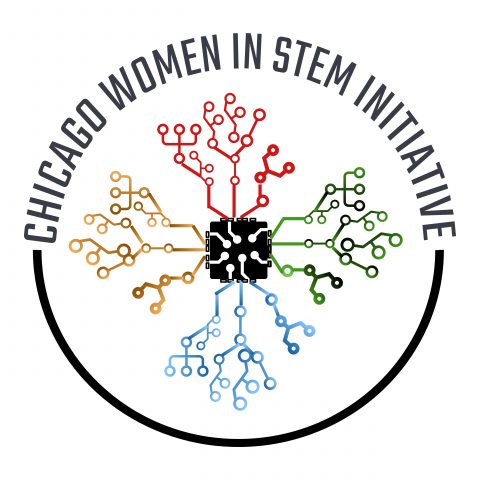 After decades of social progress towards equality, women are still under-represented in Science, Technology, Engineering, and Mathematics (STEM), particularly at advanced career stages and in leadership. Strikingly, women hold just 24% of tech jobs and 18% of STEM leadership roles (Development Dimensions International Inc., 2017).
Our second annual symposium on March 8th in 2019 attracted over 125 participants and focused on identifying and mitigating implicit bias, a key obstacle to STEM diversity and inclusion. During the 2019-20 academic year, we continue to fill the mentoring gap for local early-career women in STEM with the second iteration of STEM Circuits. We will also host a 3rd annual Chicago Women in STEM Symposium on Tuesday, March 10th, 2020 on the Chicago campus of Northwestern, where our focus will be on promoting tomorrow's women leaders in STEM.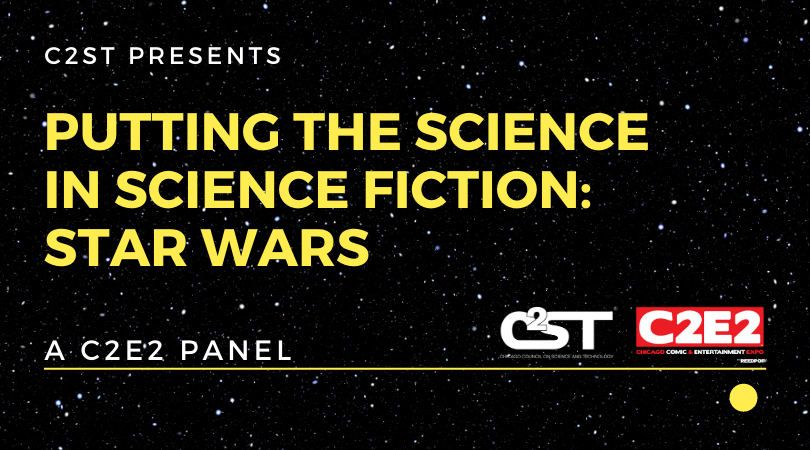 The minds responsible for mega franchises Star Wars, Star Trek, and the Marvel Universe are arguably some of the most creative of our time. But how do these creatives ensure the science in their science fiction holds up to the test of time and the ever-ready-to-pick-it-apart nerd community. This is where the scientists come in! Read more…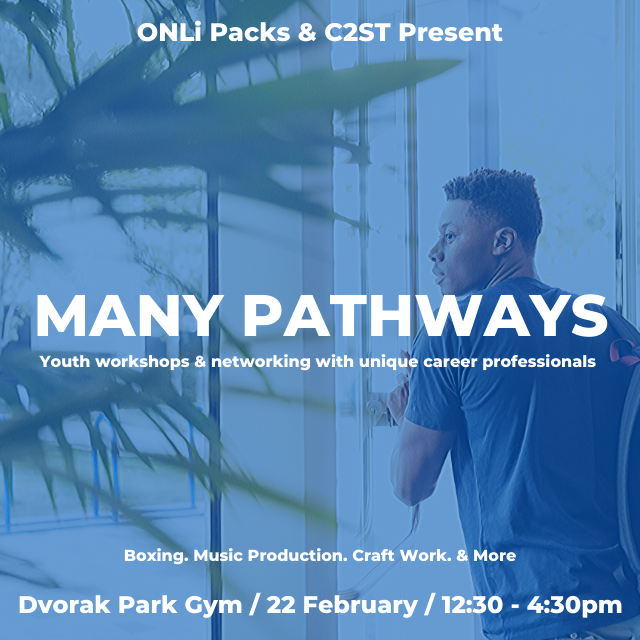 C2ST and ONLi Packs want to help students understand what careers are available to them. Chicago is home to hundreds of thousands of creative and inspired individuals all working toward different passions. This workshop for students aims to highlight a small number of these unique pathways and help students to understand how to approach going after their dreams.
Spots are available for up to 50 middle and high school age students.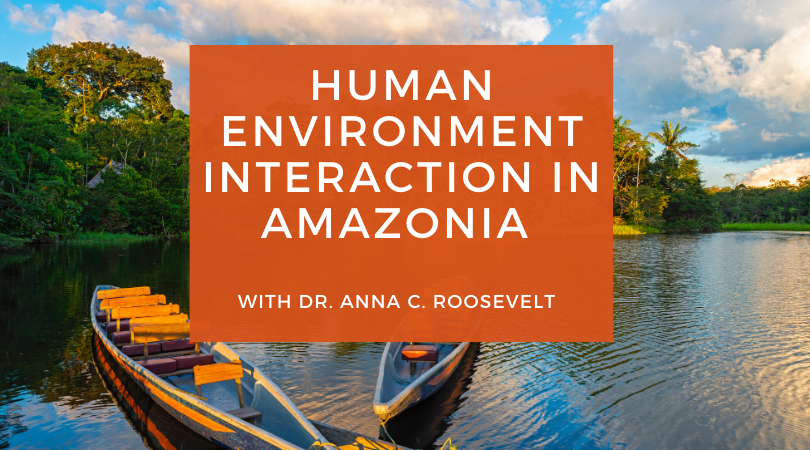 Join C2ST for a talk with the renowned anthropologist, Dr. Anna C. Roosevelt, as she discusses her work on how the environment and humans have interacted throughout history, and how this may inform these same interactions today!
Long-term Human-Environment Interaction in Amazonia: A Research Odyssey from 13,000 to the Present Read more…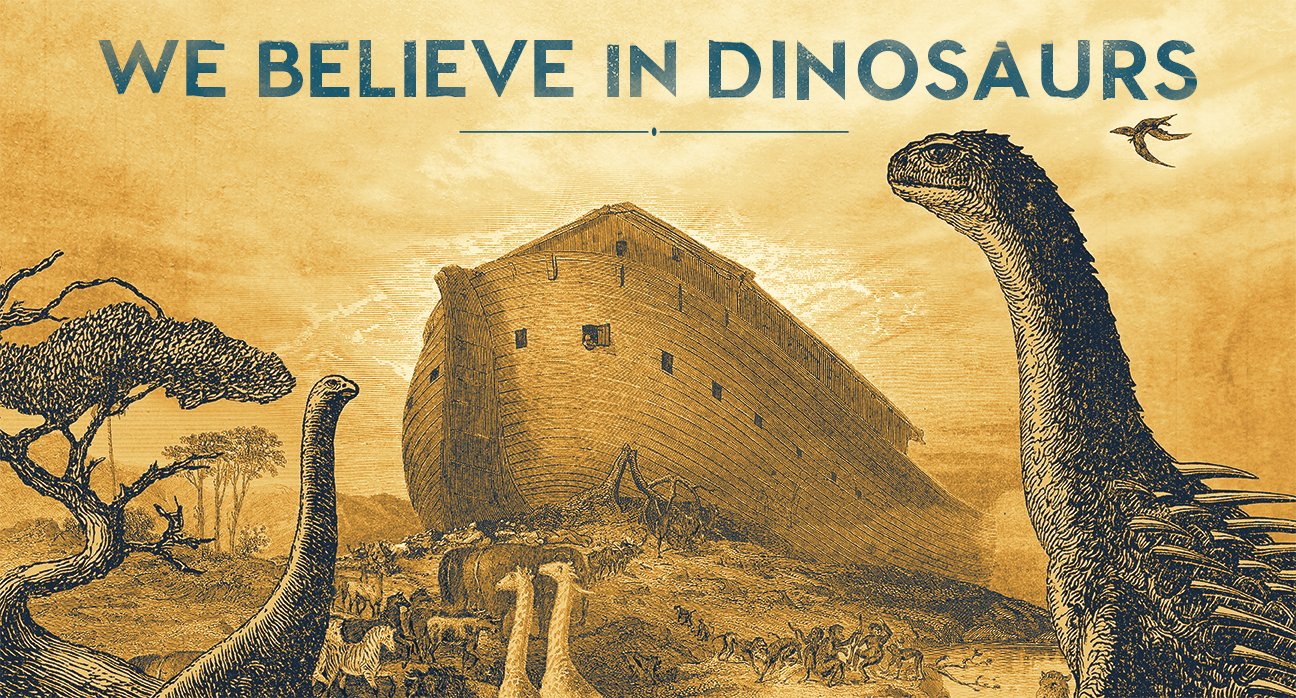 Join C2ST for the Chicago premiere of We Believe in Dinosaurs, followed by a discussion and reception with the directors, Clayton Brown and Monica Long Ross.
We Believe in Dinosaurs is a documentary film about creationism, Noah's Ark, and America's troubled relationship with science. Read more…