C2ST is pleased to announce our 2021-2023 Artist In Residence
By C2ST Staff
During her 2021-23 tenure as a resident artist at C2ST, Shonna Pryor's background in visual art and media will continue in sync to become conduits that collaborate with industry scientists and science-based concepts.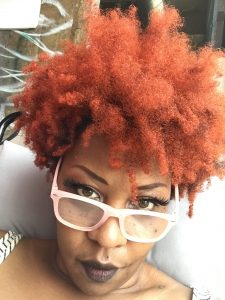 In celebration of the likes of literary giant Octavia E. Butler, NASA Perseverance's Mars exploration, and recent civilian space travel, her signature tablecloth-based artwork will consider the notion of memory as time travel, via 2D and time-based art making plus curation.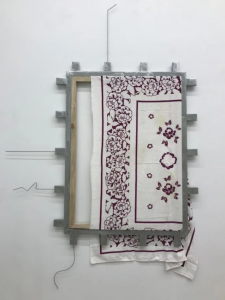 Additionally, she will create and co-produce video content in conversation with practicing scientists that contextualize scientific concepts within select visual and popular culture creative art forms. These presentations will feature across C2ST's digital platforms.
Shonna Pryor is a nationally exhibiting artist, art programs producer, and an educator at the esteemed School of the Art Institute of Chicago. Her multidisciplinary art practice is inspired by references to food theory and its peripheral objects and concepts as a sociocultural lens through which to examine the politics of identity, memory, power, and play. Through these lens, the influence of STEM –ologies are also apparent in the visual/conceptual aesthetic of her work.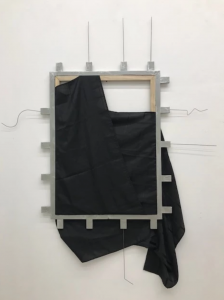 Pryor's participation in the fields of art, culture and science is enhanced by her award-winning art-based broadcast media work that has sought to create equitable space and expanded reach through a cross-disciplinary approach in the advancement of these fields collectively.
She is a 2018-2019 Emmy Award, Midwest winner and was shortlisted for the 2017 Harvard University Knight Visiting Neiman Fellowship Award. Shonna's visual art has been exhibited in major cities such as Chicago, Detroit and New York, with esteemed artist residencies at Hyde Park Art Center and High Concept Labs, respectively.
Her community engagement and outreach collaboration with organizations and institutions such as AT&T Community Youth Development; Carole Robertson Community Center west Chicago; and Baker College Prep High School class curriculum have been instrumental in employing visual art to encourage young people toward Science, Technology, Engineering, Art and Math futures.
Welcome to the team, Shonna!