This is the repository for all things C2ST. You can learn with videos of our past events, read articles concerning cutting-edge research and development in Chicago and elsewhere that will change our lives, check out C2ST in the news, and more! Use the Filter Media options below to browse C2ST's content and discover something new!
We graciously thank The Brinson Foundation for their generous sponsorship of the C2ST Science Communication Internship in 2021-2022. As a result, an incredibly talented group of diverse STEM undergraduate and graduate scholars at area colleges and universities researched and developed 49 blogs.* Enjoy-If you like, please share!
*As of 5.15.22
Filter Media
Continue reading "Ask A Nobel Laureate Photographs Hot Off the Presses!"
Our first ever Networking Forum: The Public Education of Science was a huge success!
The format of this program was a departure from C²ST's normal programming. Instead of having a traditional lecture with Q&A, panelists and attendees spent about 25 minutes in the auditorium, receiving an overview of the topic. The group then moved into the atrium where each panelist was seated at a table, ready to take questions and continue the conversation.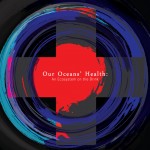 By Allen LaPointe, Vice President of Environmental Quality, John G. Shedd Aquarium
Ocean Acidification – carbon dioxide and its effect on Earth's oceans
Since the first Earth Day was celebrated forty years ago, the focus has been on awareness and environmental action. However, most attention in the past has focused on "terrestrial earth", even though most of the earth's surface is covered by water.
Continue reading "Oceans' Health: An Ecosystem on the Brink"
Five experts, knee-deep in dealing with the controversy that has become "Asian Carp," presented their research and views on April 6 at the Shedd Aquariums Phelps Auditorium.
In this venue, feet from living examples of the invasive species, the history of the Great Lakes water flows , the ecology, and policy perspectives of plans of action were discussed.
To put it into perspective, Duane Chapman of the U.S. Geological Survey (USGS) makes note that when the media refer to "Asian Carp," they are actually talking about the Big Head and Silver Carp species.  These are but two types of carp species, out of hundreds, that exist throughout the world.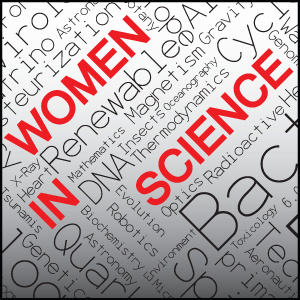 By University of Chicago Harris School of Public Policy's Angie Zeich and Carol Hendrickson
Gender Differences in the Workplace
The low number of women in science careers has historically been a problem that remains pervasive today.  Women still hold proportionally low academic science positions compared to men, and the shortage affects the private sector too, particularly engineering, computer science, and management.  Continue reading "Notes on Women in Science"