New Developments in Mental Health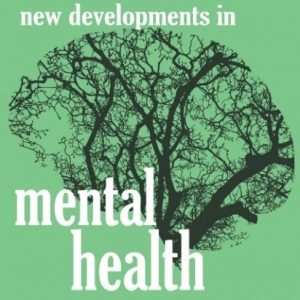 Chicago Council on Science and Technology, the Chicago Society for Neuroscience, ARCS Foundation—Chicago Chapter and NAMI Chicago Present
New Developments in Mental Health
Our understanding of how to treat mental illnesses, and what can contribute to developing mental health problems, is constantly evolving. Join us to hear from experts in the field of mental health and how it has evolved from clinical, neurological, and practical points of view.
We will examine some of the current factors at play in the world today—from the role social media plays in our lives, especially the lives of children and teenagers, to identifying those among us most vulnerable or at-risk of developing mental health issues, and how best to treat those affected.
Orson Morrison, PsyD is the Director of the DePaul Family and Community Services (FCS) and is an Affiliate Clinical Associate Professor at DePaul University. Morrison has spent his career working with children, adolescents, and families that are involved in the child welfare system and those impacted by poverty, social exclusion, violence, and abuse.
T. Celeste Napier, PhD, is a Professor in the Department of Psychiatry at Rush University Medical Center, where she also is the Director for the Center for Compulsive Behavior and Addiction. Her work also encompasses addiction co-morbidity with other mental and neurological diseases.
Lisa A. Razzano, PhD, CPRP is a tenured Associate Professor of Psychiatry and Deputy Director of the Center on Mental Health Services Research and Policy at the University of Illinois at Chicago (UIC), and Director for the James Scholar Program at the UIC College of Medicine.
Moderator: Sarah Tucker, is Director of the Program Management Office and Information Technology for The Family Institute at Northwestern University, and President of ARCS Foundation—Illinois Chapter.
DETAILS: Tuesday, September 26, 2017, 6:00 p.m. Northwestern's Robert H. Lurie Medical Research Center, 303 E. Superior St., Chicago IL, 60611. This program is FREE and open to the public. Advanced registration encouraged on Eventbrite.
Can't join us live? Then join us via live stream on our Facebook page at 6 p.m., or watch the program at your leisure at a later date on our YouTube channel, C2ST TV.