By Lauren Robinson
Are we alone?
If you're wandering around the chambers of the Deep Mine Microbial Observatory, what was once a gold mine in South Dakota, it might feel as though you are — until, perhaps, you take a fluid sample from a borehole in the tunnel wall, run it under a microscope and observe one of the droplets teeming with microbial life.
Caitlin Casar, a third-year Ph.D. student at Northwestern University, says scientists can't yet answer the big question: Are we alone in the universe?
"I hope that there is life on another planet, but whether or not it's probable, I don't think anybody can really say," she said.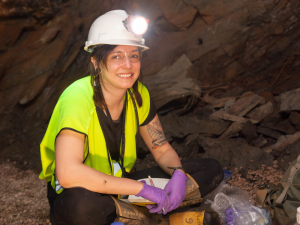 Continue reading "Subsurface biofilms could hold clues to alien life, astrobiologists say"