Celebrating C2ST's 10th Anniversary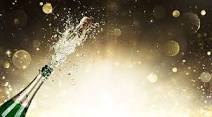 By Mariel Tishma
The Chicago Council on Science and Technology, or C2ST, has spent the past decade working towards its mission of a community engaged with science. Pursuing that goal hasn't been simple, and has required the work of dedicated people from day one. In C2ST's case, four founders—Alan Schriesheim, Jon Miller, Paul Knappenberger, and Bradley Moore—laid the groundwork. In 2005, they came together with one simple idea. They would create an organization to connect the public with science and the scientific community with itself.
But before all of that, the founders had to get to together. A grant from NASA aimed at outreach led to a series of talks open to the public. The topic was energy and climate change, which was heavy in the public mind at the time. Each of the founders was on the advisory board, and they found the NASA talks so successful that there was no reason not to form a permanent entity to create similar programs.
Miller, a political scientist, had seen the Chicago Council on Global Affairs work to inform voters. He wanted to create a similar group advocating for science. Knappenberger, former president of the Adler Planetarium, wanted to use education to clear up misunderstanding surrounding climate change. Schriesheim, the Director Emeritus and retired CEO of Argonne National Laboratory, saw the council as inevitable. If they hadn't created it, someone else would have.
So, the Chicago Council on Science and Technology was born.
In 2007, C2ST gained nonprofit status and began its work. Schriesheim became president and used his connections from Argonne to create the network essential to C2ST's mission. Additionally, Erin Dragotto joined the team. She was pivotal in organizing the NASA talks and had worked at the Adler. She became C2ST's first executive director and worked to grow the council and its staff over time.
C2ST, led by Dragotto and the founders, put together programs on a variety of topics. Dragotto says one of the hardest parts of those early years was putting out programs fast enough. She had to keep up with demand, and cover as many of the multitude of topics available as she could. In 2009, C2ST recorded its first program. C2ST has always tried to embrace technology to aid their mission. Recorded programs could reach audiences outside of the Chicago area, educating more people.
In 2010, Dragotto and her team created the first Women in Science Symposium. This established a commitment to include all voices in C2ST's conversations. This commitment became more important as time passed, and it was clear how often white men were the loudest voices in science. C2ST has made it a point to stand for science by everyone and for everyone.
After 2011 C2ST found stability, which enabled it to grow in new ways. Headquarters moved from offices associated with Northwestern to the Illinois Institute of Technology. New programming was introduced. C2ST's annual charity gala, Science in the City, was established to increase funding. The struggle to keep money flowing is always at the forefront for start-up, not-for-profit organizations like C2ST. Thankfully, C2ST has had help from generous members, grants, and support from museums, laboratories, and corporations in the Chicago area.
In 2013, C2ST reached a milestone with 10,000 people attending programming either in person or online. In 2014, under the leadership of current executive director, Krisztina Eleki, a new type of program called the Speakeasy was established. They continue today. These programs are held at bars and aimed at a younger crowd to expand C2ST's reach. In 2015, C2ST established an artist in residence program. Comedian Aaron Freeman uses humor to spark curiosity in those who might not be initially interested in science. Programming also became free to all, as C2ST moved to a donation-based model. This made it easier to educate anyone and everyone. In 2016, only a year ago, C2ST created its Educator Fellow Program. This cemented C2ST's commitment to education and a partnership with Chicago Public Schools.
At its ten year anniversary, 2017, C2ST has seen 20,000 people attend or view programming, the creation of a network of 100 partners both regionally and globally, and over 190 separate programs. The council has grown to encompass much of the Chicago area and done its best to create a place where anyone from anywhere can come to learn. No one involved sees things slowing down. C2ST has a sturdy pair of legs and is now able to function without the involvement of many of the people who founded it. This, they say, is one of their proudest accomplishments.
Looking forward, C2ST's founders remind the council to remain part of the political conversation and remain relevant. They have seen the council live up to and exceed their expectations, and hope it continues to thrive. Most importantly, C2ST must continue on its mission: to enhance the public's understanding and appreciation of science and technology and their impact on society.
After ten years of practice, that goal should come easily.
Please consider a donation to C2ST in honor of our ten year anniversary.