C2ST achieves its mission by hosting relevant, independent, and credible public STEM programs across all scientific fields at locations throughout Chicagoland. With nine out of ten program attendees' expectations fulfilled, our supporters agree that C2ST is accomplishing its mission of increasing the public's understanding of science and technology.
We are dedicated to providing a professional and inclusive environment for everyone, regardless of gender, gender identity and expression, sexual orientation, disability, physical appearance, body size, race, age, or religion. Please be respectful of diversity in individuals and in cultures at our events.
Miss an event? Anyone across the globe can access our STEM program library by visiting our YouTube channel, C2ST TV. Also be sure to follow us on Facebook, where we livestream many of our programs.
Check out below what programs we have planned and discover what we've hosted in the past.
Privacy Policy
As a guest of Chicago Council on Science and Technology (C2ST), you agree to be photographed, videotaped, or filmed and grant C2ST permission to put the finished footage/photography to any uses that it may deem proper including marketing, advertising (print, radio, and television) and PR-related activities.
We only have access to/collect information when you sign up for our programs or that you voluntarily give us via email or other direct contacts from you. We will not sell or rent this information to anyone. We will not share your information with any third party outside of our organization.
Filter Events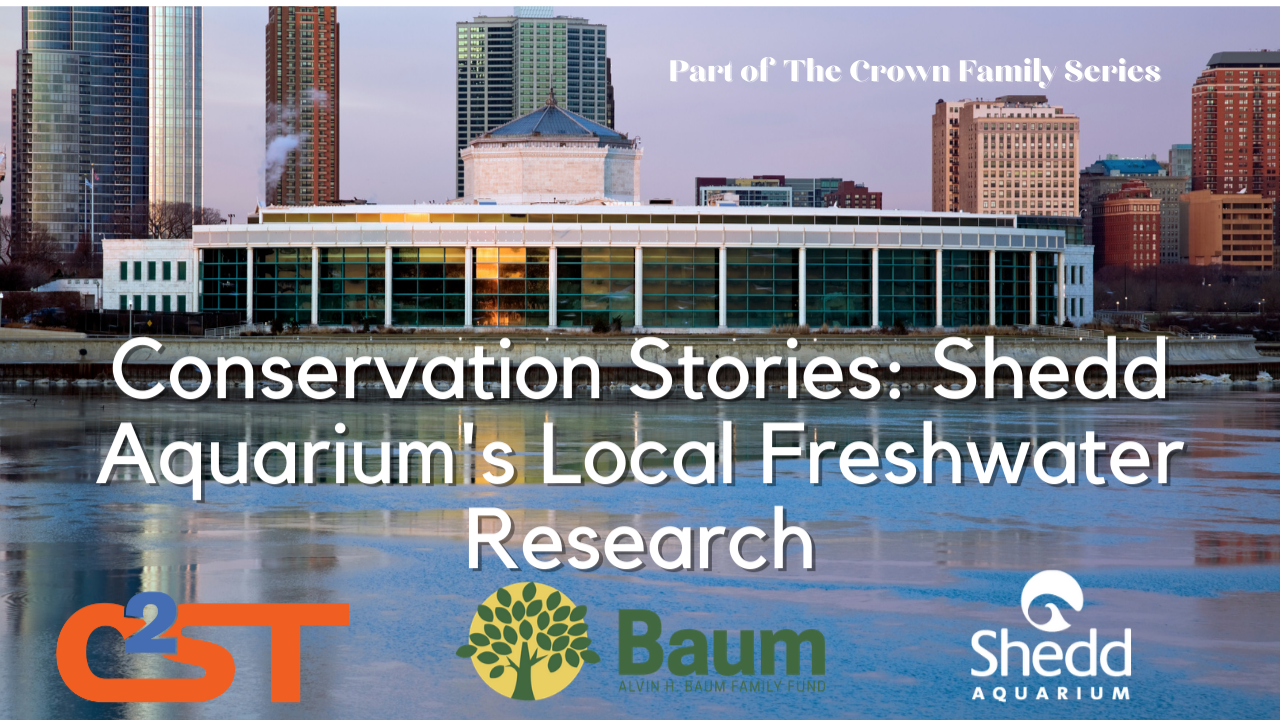 Join us to take a tour of some local wetlands while learning about innovative research methodologies from the scientists who implement them. The Great Lakes are one of the world's most incredible freshwater resources, comprising 20% of the world's surface freshwater; however, many of us do not fully appreciate how impressive they are. Shedd Aquarium is a key cog in preserving the integrity, health and biodiversity of the Great Lakes region for the plants, animals and people that depend on them. To further that mission, Shedd has a team of research experts who are not only dedicated to Great Lakes conservation initiatives, but also to informing and involving the public in those efforts. Read more…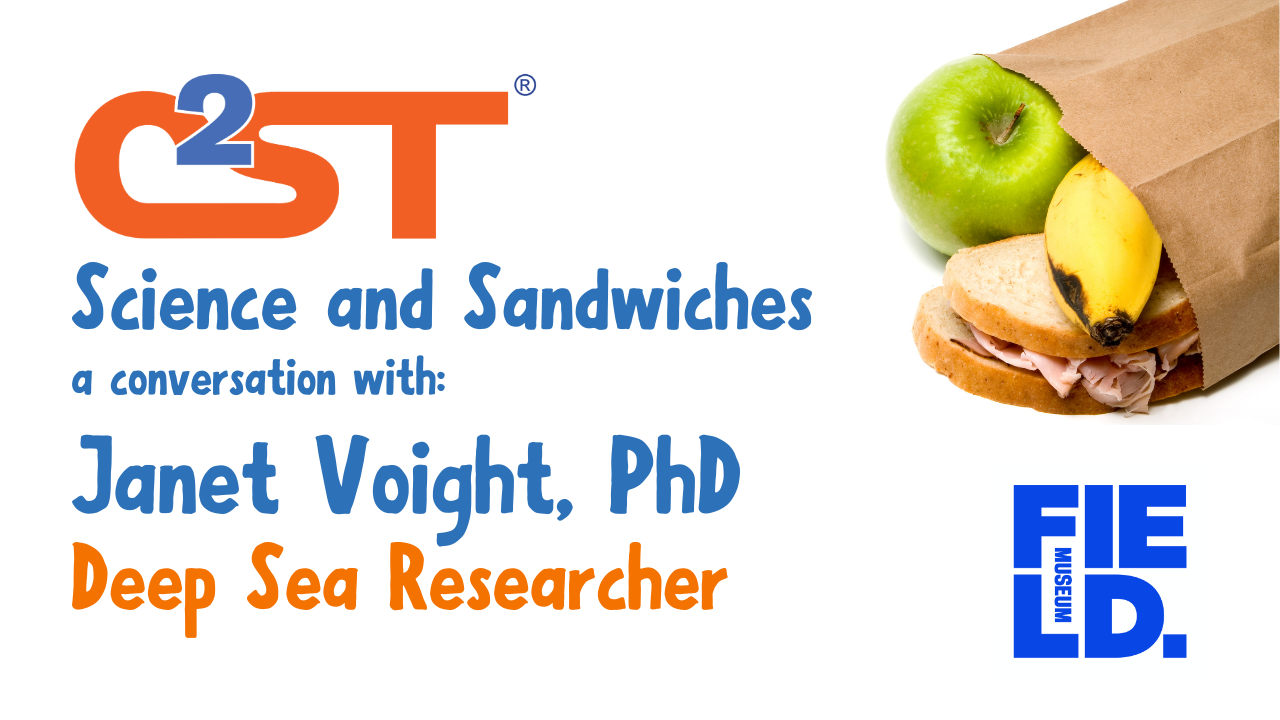 Join C2ST and Dr. Janet Voight of the Field Museum for our first ever Science and Sandwiches Program! On the first Friday of every month, we will be sitting down with an expert during the lunch hour to chat about life, about science, careers, a day on the job, and whatever else you're interested in learning about them–within reason, anyways.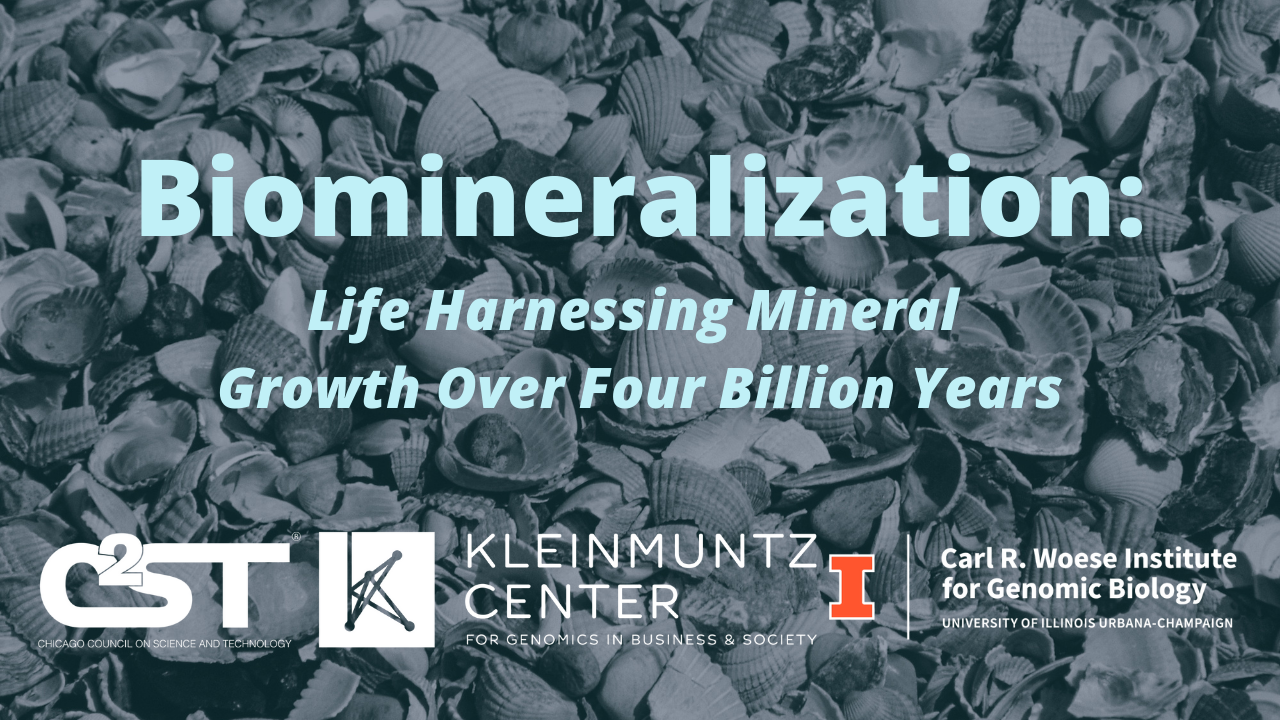 November 12, 2020
4:00 pm – 5:00 pm

Facebook Live and C2ST YouTube TV

Program Series:
Life Science
The survival of all forms of Life on Earth through geological time has depended on controlling mineral growth within the environments they inhabit.  This process, called biomineralization, has been an essential unavoidable, and ubiquitously distributed force of nature that has caused essential strategic benefits (like forming bones for muscle attachment), as well as profound practical problems and impediments (such as the growth of kidney stones).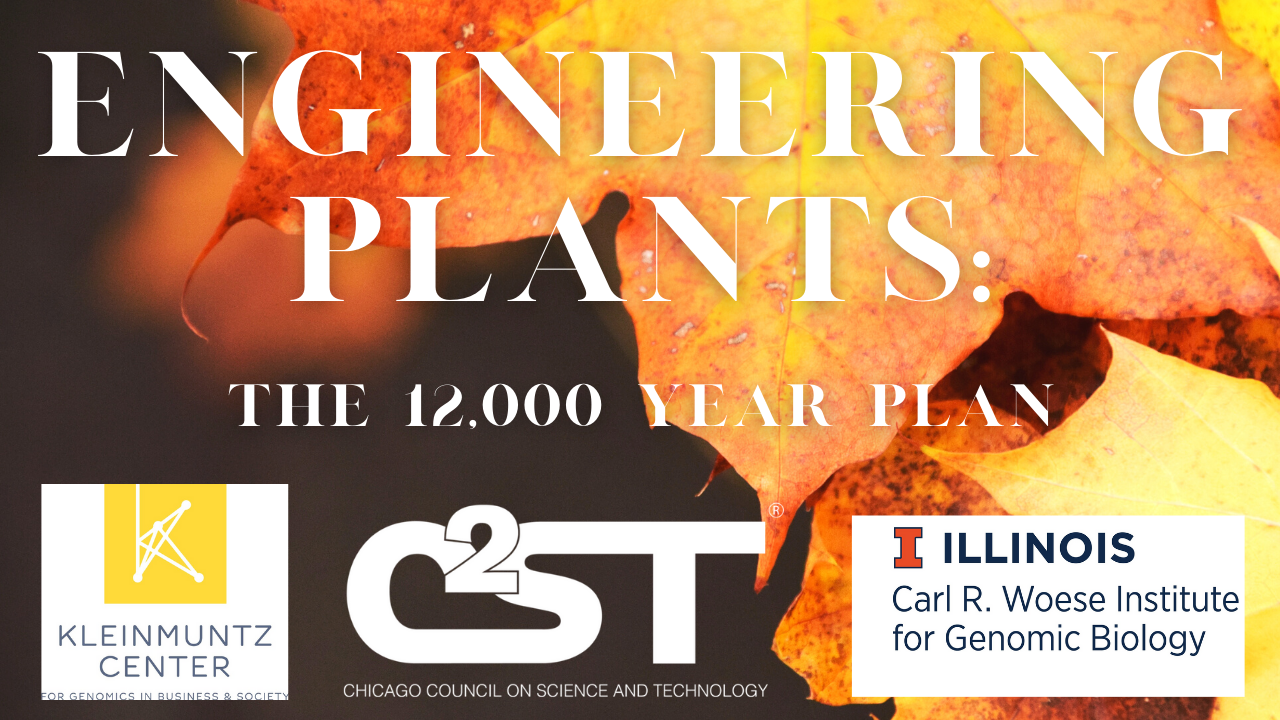 About 12,000 years ago, early humans began directly shaping nature through selective breeding of plants and animals. This moment in time is called the Agricultural Revolution. What humans eat today, in Chicago and around the globe, is a direct result of the advances made thousands of years before any of us were ever born. But the truth is that the Agricultural Revolution never stopped. In some ways, it's just begun…  Read more…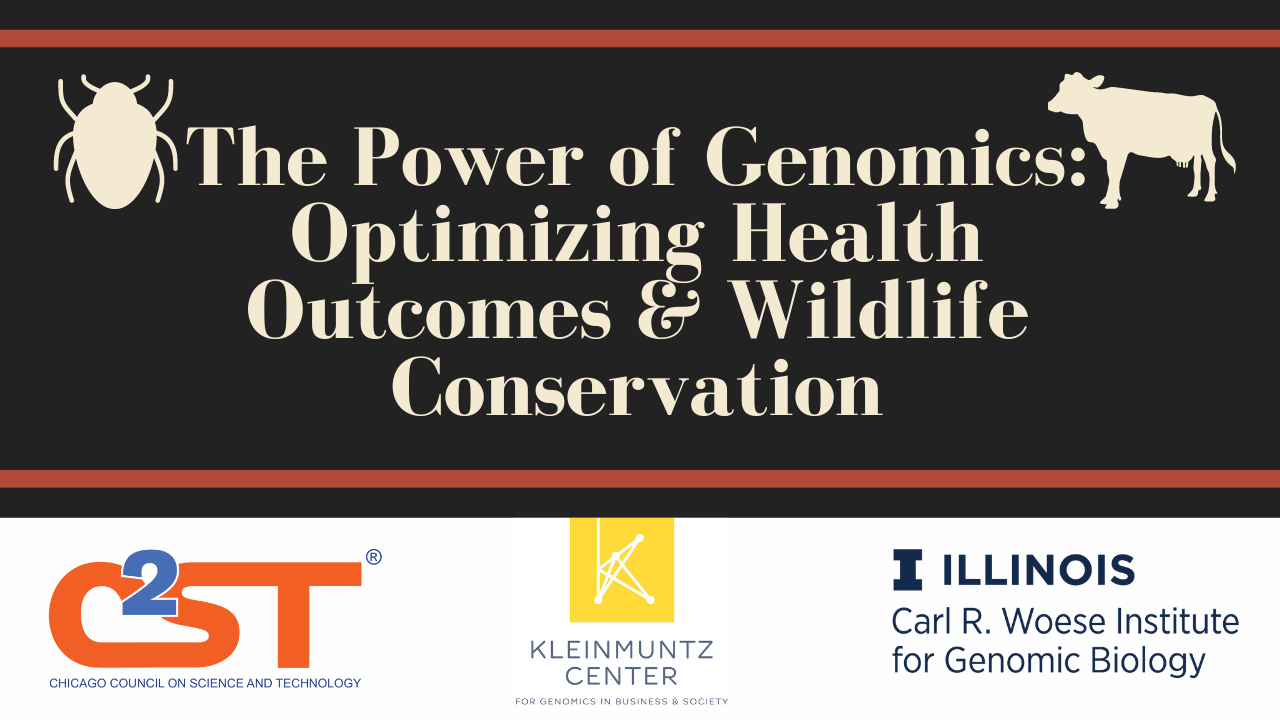 September 24, 2020
4:00 pm – 5:00 pm

C2ST Facebook Live & C2ST TV Youtube Live

Program Series:
Life Science
Learn about the cutting edge research being done in the world of animal/tick interaction in order to better human health outcomes!
Read more…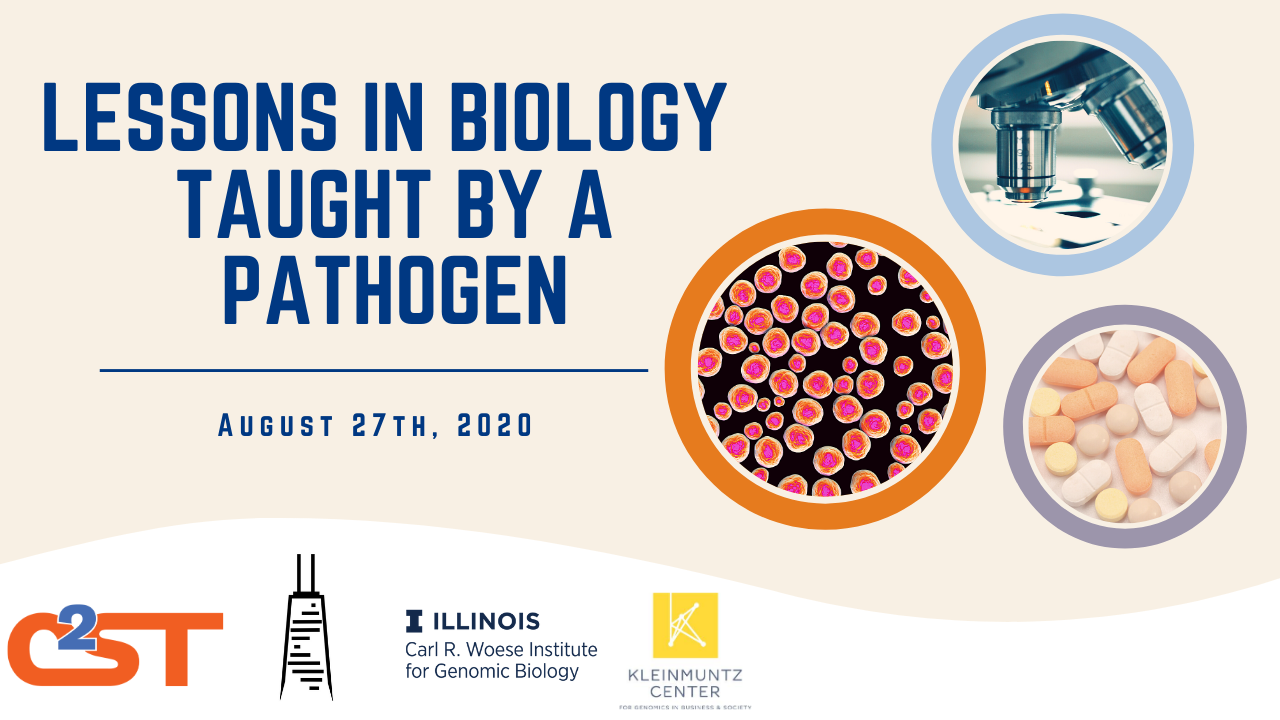 August 27, 2020
4:00 pm – 4:45 pm

Virtual - Tune into C2ST's Facebook Live and C2ST TV YouTube

Program Series:
Life Science
Dr. Kehl-Fie will discuss how a pathogen and host's struggle for essential metals during an infection informs treatment development and expands our understanding of bacteria!
Read more…