Celebrate this 10th anniversary with us, and ensure this positive impact on the future of Chicagoland continues to grow for the next 10 years. Our fiscal year end goal is to raise an additional $5,000 to allow us to diversify our program locations and our audience, maximizing our reach across the entire Chicagoland community. You can help us get the next decade of public science outreach off to a strong start by making a gift today.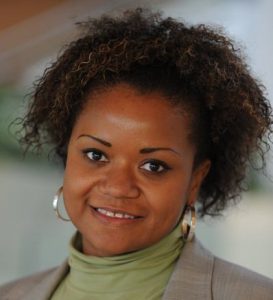 "My love affair with science began early in life; instead of dollhouses and Barbies, I begged for chemistry sets and telescopes. I always wanted to know more, and volunteering with C2ST helps me to learn more through its lectures and innovative programming such as the C2ST speakeasy series. C2ST has also helped to broaden both my personal and professional networks, and I'm immensely proud to be affiliated with the organization." – Felecia McCree Moulton, C2ST Volunteer
Just like Felecia, your passion and support for the Chicago Council on Science and Technology have made it possible for us to mark our 10th Anniversary. Together, we've spent a decade enhancing the public's understanding and appreciation of science and technology and their impact on society.
This fiscal year the Chicago Council on Science and Technology (C2ST) provided 34 programs to the Chicagoland community, more than ever in its 10 year history. One program highlight was Science Riot, a new venture for C2ST where local scientists performed standup for their first time ever. Science is a Verb was another program that brought Bridget Coughlin, CEO of the Shedd Aquarium, to discuss the need for science communication.
In establishing the Chicago Council on Science and Technology, the founders sought to bring together Chicago's scientific leaders – academic, corporate, government, museums, universities and national laboratories — to provide a forum for the discussion of current issues of scientific interest. We have discussed many STEM topics including: stem cell research, NASA's future, cyber security, and nuclear energy. C2ST even brought a Noble Laureate to the public for Street Corner Science. You can read more about our history here.