Pritzker Military Museum & Library
60603
Chicago
,
IL
United States
41° 52' 50.142" N, 87° 37' 28.7652" W
Lawrence Krauss: The Greatest Story Ever Told—So Far SOLD OUT
On Monday, June 12, 2017 join the Bulletin of the Atomic Scientists, the Chicago Council on Science and Technology, and the Illinois Science Council as we host Lawrence Krauss at the Pritzker Military Museum & Library in Chicago. He will discuss his newest book, The Greatest Story Ever Told — So Far. In his book, Krauss turns to key scientific discoveries to shed light on our fundamental understanding of space, time, and Origins.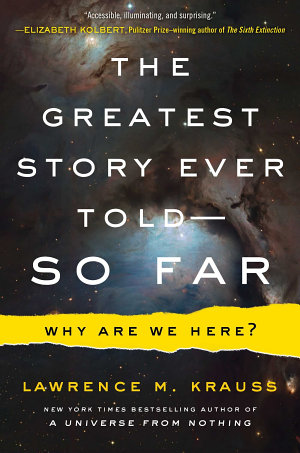 Krauss is a teacher, physicist, television, film personality and a much-in-demand lecturer because of his ability to clearly convey complex ideas to the general public. He is a professor in the School of Earth and Space Exploration and in the physics department at Arizona State University. He is also the inaugural director of The Origins Project, and chair of the Bulletin of the Atomic Scientist's Board of Sponsors.
Tickets are $15 and seating is limited.